Kathleen Turner discusses Trump's 'gross' handshake, Elizabeth Taylor's 'awful' voice in tell-all interview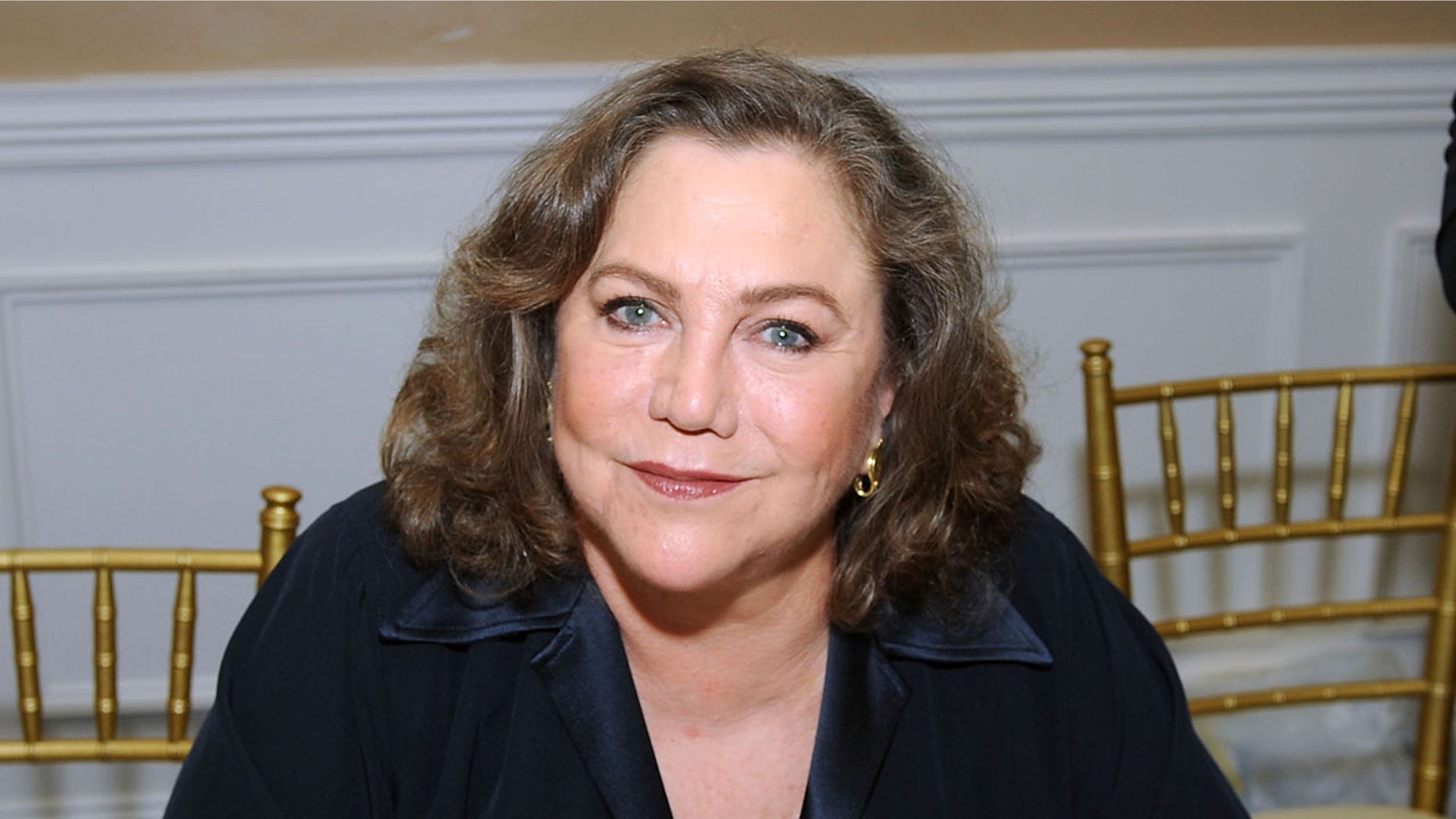 Actress Kathleen Turner did not hold back in a revealing interview in which she discussed co-stars she didn't like — including one she slapped in the face. She also spoke about her distaste for Elizabeth Taylor's voice and her memorable handshake with Donald Trump.
The "Peggy Sue Got Married" star started off the interview with Vulture by calling Taylor's voice "awful." The reporter asked her if she watched Taylor's performance in "Who's Afraid of Virginia Woolf?" before she took on the role of Martha.
"God, no. Quite the opposite. For a while I felt like half my life was making her wrongs right," Turner said.
The actress went on to say Taylor's voice was "awful."
"Yes. 'Cat on a Hot Tin Roof' – you ever listen to her voice? It's awful," she said.
GAL GADOT SHARES SUPPORT OF YOUNG BOY OPTING FOR WONDER WOMAN BACKPACK
"She has a bad voice, badly used. In any case, people are after me all the time to do 'Sweet Bird of Youth,' and I'm like, 'Enough Taylor s---.'"
Turner, 64, did not stop there when it came to her opinions on other actors. She claimed actors Jack Nicholson, Michael Douglas and Warren Beatty were all in "competition" to see "who would get me first." She revealed "none of them did." Despite the "competition," she said she liked working with Nicholson and Douglas.
She did not have the same kind words for Nicholas Cage, Burt Reynolds and the cast of "Friends." She said Cage was "difficult on set" and working with Reynolds "was terrible."
"Working with Burt Reynolds was terrible," Turner said. "The first day Burt came in he made me cry. He said something about not taking second place to a woman. His behavior was shocking. It never occurred to me that I wasn't someone's equal. I left the room sobbing. I called my husband and said, 'I don't know what to do.' He said, 'You just do the job.' It got to be very hostile because the crew began taking sides. But as for the performance, I was able to put the negativity aside. I'm not convinced Burt was."
Turner talked about her guest stint on "Friends" and said she didn't "feel very welcomed by the cast."
"I'll be quite honest, which is my won't: I didn't feel very welcomed by the cast. I remember I was wearing this difficult sequined gown — and my high heels were absolutely killing me. I found it odd that none of the actors thought to offer me a seat. Finally, it was one of the older crew members that said, 'Get Miss Turner a chair.' The 'Friends' actors were such a clique — but I don't think my experience with them was unique. I think it was simply that they were such a tight little group that nobody from the outside mattered," Turner said. She declined to comment on the cast's acting abilities.
JOANNA GAINES POSTS AFTERMATH OF 'ALL-NIGHTER' WITH NEWBORN SON CREW
The "Romancing the Stone" star claimed she slapped a co-star after he bit her.
"I was doing a play — there was a scene where another actor was all over my character and f---in' bit me, and I was like, whack! Maybe he didn't mean to, but he was taking things a little far," Turner said. She did not reveal the name of the co-star who allegedly bit her.
The interview covered a number of topics such as Turner's fall from being a leading lady to rumors of her being difficult to work with to her meet-and-greet with Donald Trump.
Turner told Vulture she met him at a party in New York in the 1980s.
"Yes, yuck. He has this gross handshake," she said before explaining the handshake.
"He goes to shake your hand and with his index finger kind of rubs the inside of your wrist. He's trying to do some kind of seductive intimacy move. You pull your hand away and go yuck," she said.