Katherine Haik is the Youngest Contestant to Win Miss Teen USA, But She's Wiser Than Her Years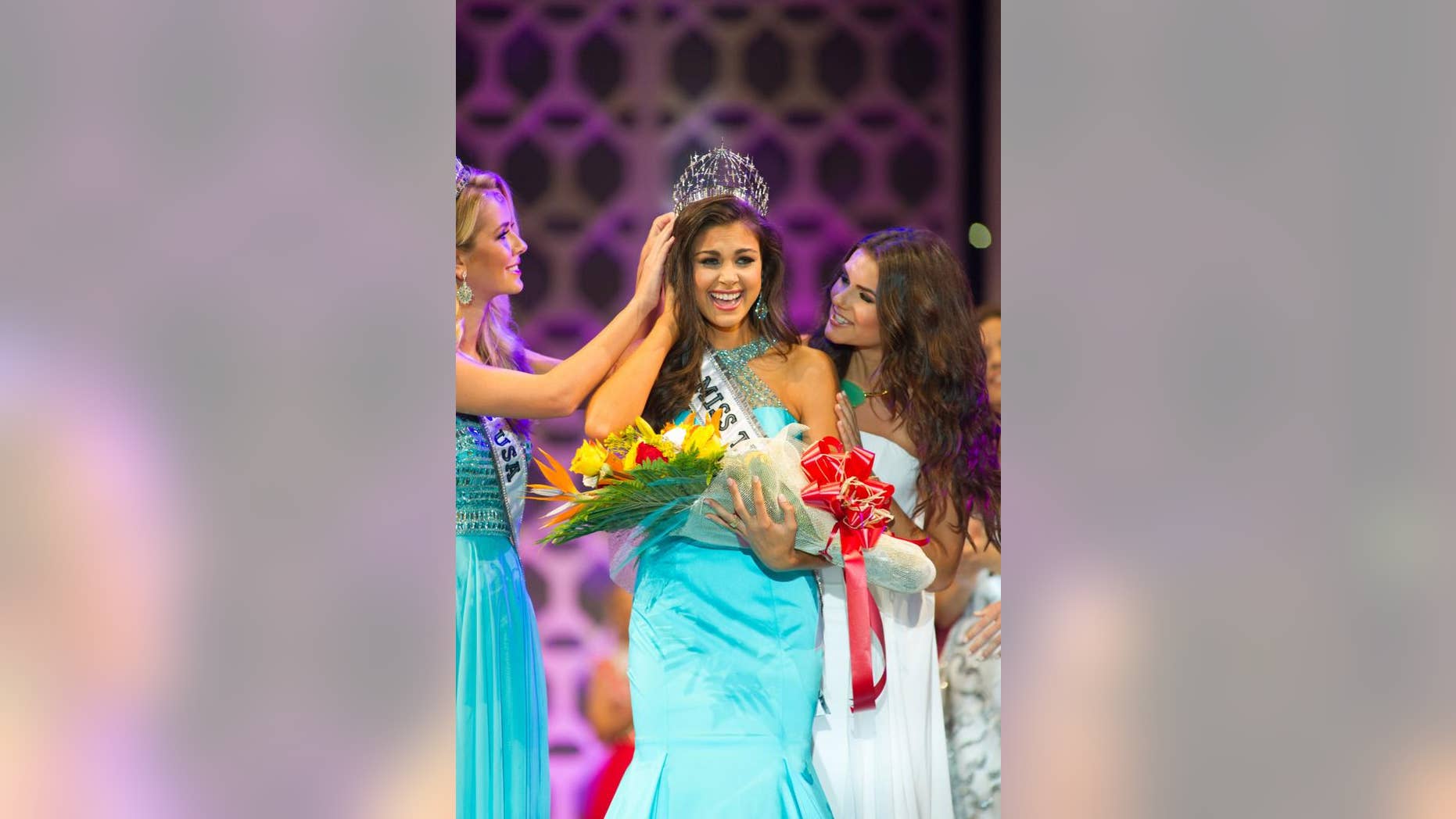 "When they called my name, my heart kind of dropped," says Katherine Haik. "It was a very surreal moment. The tears started coming."
Haik, a 15-year-old sophomore from Louisiana, was crowned Miss Teen USA this past weekend at the Atlantis Paradise Island Resort in the Bahamas. She's the second Miss Louisiana contestant to take home the crown and, so far, the youngest contestant to ever win the Miss Teen USA pageant, which accepts contestants between 14 and 19.
"I'm very mature for my age," Haik says about the pressures of being a younger contestant. "I fit right in. I felt that I could really represent Miss Teen USA as well — if not better — than anyone older than me."
Haik's confidence and bubbly personality definitely made her a favorite among the judges. And it didn't hurt that one of the most talked-about moments of the pageant was during her interview portion, where she sang and recited the United States presidents in chronological order. ("I learned it my seventh grade year in class. It took about a week or two to get it stuck in our heads," she chuckles.)
Although the teen beauty has competed in smaller pageants before, she says this was her first major win — and she's thrilled to see what the year has in store for her.
During her reign, Haik will focus on working with children with special needs, maintaining a 4.0 GPA at school, and being more involved in her community. When she does have a free moment, she spends it doing the one thing she can't live without. "I love to dance!" she tells Fox News Magazine. "Backstage at Miss Teen USA, if we got nervous or had some downtime, we all got up and danced." So it's no surprise that FOX's hit show "So You Think You Can Dance" is one of her favorites.
The dancing queen also keeps busy by playing softball (she just hit her first home run this year) and the piano, which she says she was inspired to do by her grandmother. Like most teens her age, she's also gearing up for a life changing event that is sure to make her parents' heads spin — driving.
"My dad really doesn't like sports cars," she laughs. "I joke around with my dad all the time and say, 'Oh, you're going to get me a tank just so I couldn't destroy it!'" (Just in case you were curious, Haik says her first choice would be a Camaro or a Mustang.)
And for all the young ladies aspiring to compete in pageants, or for those going through the awkward phase of being a teenager, Haik has some wise words of reassurance.
"Don't let anything change you," Haik says. "The beauty inside will make you more beautiful on the outside. Stay true to yourself, and others will love you for who you are."