Kate Upton, Sports Illustrated Swimsuit star and expecting mother, models racy lingerie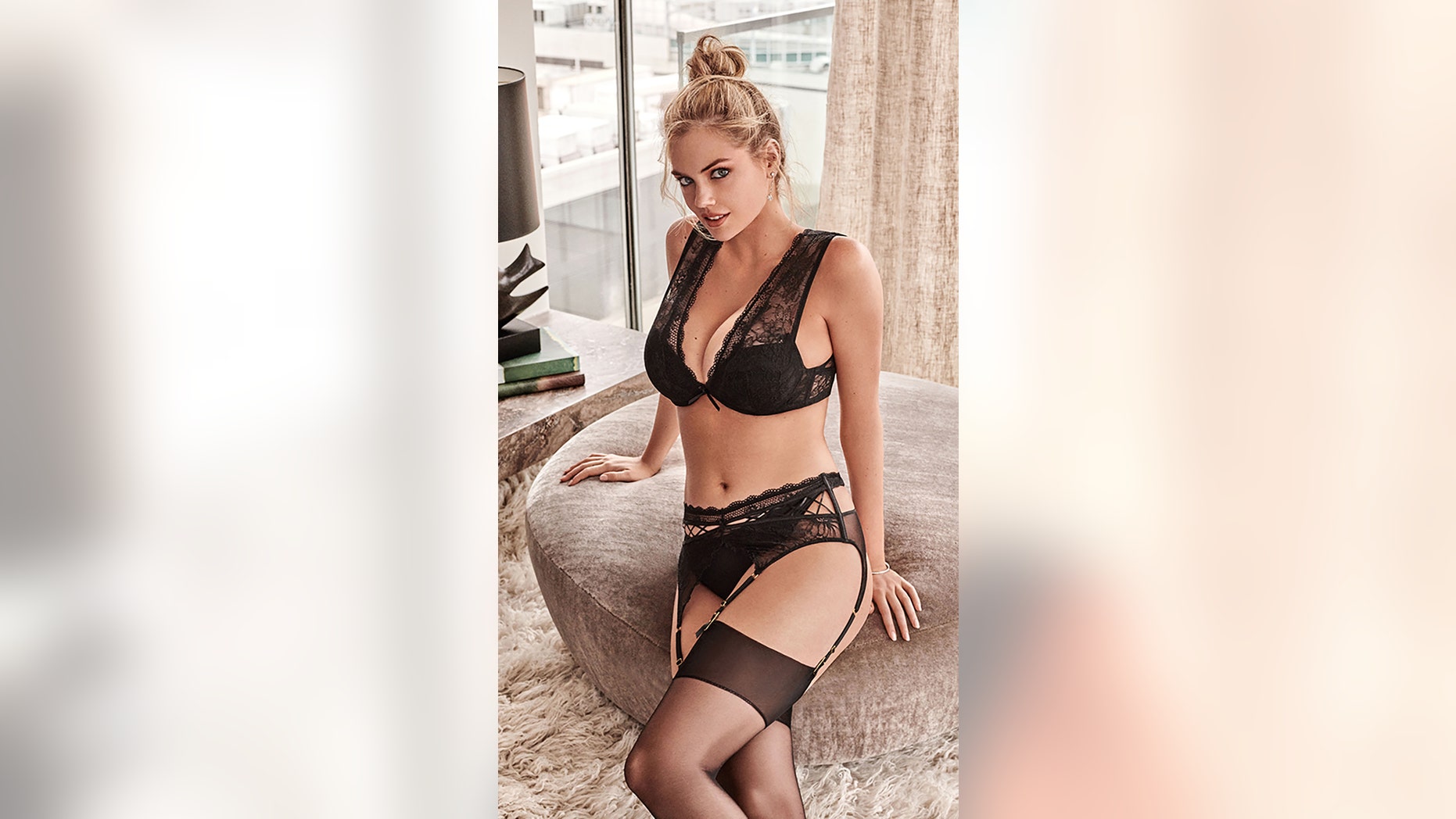 Kate Upton is making waves in a big way.
The Sports Illustrated Swimsuit cover girl put her famous assets on display as she nearly spilled out of lacy black lingerie and other skimpy undergarments for Yamamay.
The model was also photographed wearing sheer stockings, garter belts and curve-hugging high-waisted briefs, showing off her lean, sun-kissed stems.
According to a release sent to Fox News Thursday, the Autumn 2018 collection for the Italian-based label is called "The Perfect Fit," which aims to "adapt to the real body of the woman."
"Kate Upton is expecting her first baby and Yamamay is proud to have a future mother as its ambassador who, with her curves, manages to communicate the natural beauty and uniqueness of every woman," wrote Yamamay.
The collection was presumably photographed before the 26-year-old blonde bombshell announced she was expecting her first child with husband Justin Verlander in July.
This isn't the first time Upton heated things up for the women's retailer. Yamamay unveiled their Sculpt swimwear collection for summer 2018 on Instagram in April, which featured Upton sporting jaw-dropping bikinis and one-pieces.
Sports Illustrated previously reported Upton partnered with Yamamay earlier this year when she debuted skimpy lingerie for spring, along with the tagline, "beauty and sensuality starts from your inner feelings."
Upton stirred headlines this summer when she officially announced her pregnancy on Instagram. The high-profile model and her Houston Astros star pitcher wed in Italy on Nov. 4, 2017, just two days after Verlander helped his team win a World Series.
Upton posted a photo of herself wearing a red pantsuit with a caption: "#PregnantinMiami @JustinVerlander." The supermodel appeared to sport a tiny baby bump.
Upton has been thriving in her career despite being initially told she needed to lose weight to obtain a more typical model body type.
"At first I tried to diet to become their image, but eventually I realized that it wasn't realistic," Upton told Glamour Magazine in 2016. "So I had to block them out. I think that the people who are the loudest about wanting to change you are the people with the least amount of vision and creativity.
"When I grew up, it was considered a great thing to have a curvy body to fill out a bathing suit. For that to be a negative was so confusing to me. And besides, when I started working, I was booked constantly, mostly for catalog work.
"So when people were saying, 'Oh, she doesn't have the right look for a model,' I thought, 'Then why am I working every single day?' There are so many different directions you can take in the modeling industry, so many ways to be successful."