Karina Smirnoff and Aaron Carter: It's On!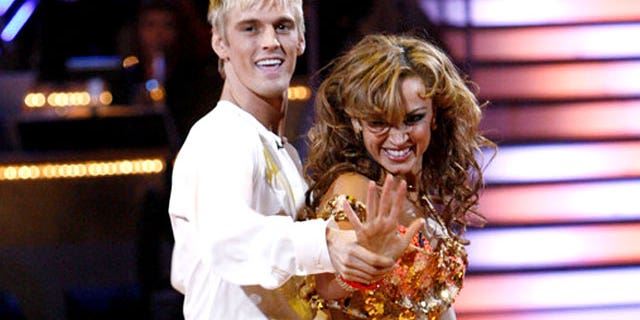 "They are incredibly touchy feely together," said an inside source. "And things are certainly much calmer behind the scenes now that Smirnoff's former fiancé Maksim Chmerkovskiy has left."
But according to Carter himself, things backstage at 'DWTS' aren't exactly peaceful.
"It's becoming a lot more competitive, everyone has respect for each other but its definitely heating up. We are all very competitive," he said last week.
And while some may question the Puma relationship (she's 31 and he's 21), Carter insisted to us that he's a big boy now unlike the immature portrayal of him on his family's reality show "House of Carter's" just a few years ago.
"That was [overexposure]. It was overwhelming and wasn't really reality," he said. "I was younger and going through a change in life. Now I am becoming a man."