Kanye West says he was diagnosed with 'mental condition' at 39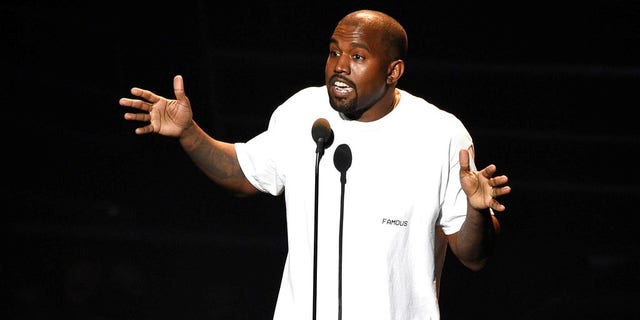 Kanye West said he was diagnosed with a "mental condition" when he was 39 years old and called it his "superpower."
The rapper, 40, revealed the diagnosis in an interview with radio host Big Boy after hosting a listening party in Jackson Hole, Wyo., for his new album "YE" on Thursday.
"I had never been diagnosed [with a mental condition] until I was 39," West told Big Boy. "But like I said on the album, it's not a disability, it's a superpower."
West did not specify in the interview what mental condition he was diagnosed with, but had written in his new album artwork that he was bipolar.
"I hate being bipolar it's awesome," West wrote on his new album artwork of the mountains in Wyoming.
West also referenced his bipolar disorder in his new song "Yikes." In the lyrics, the rapper called his bipolar disorder his "third person," adding that the condition was his "superpower" and not a disability.
"I'm a superhero, I'm a superhero," he added.
West also spoke out his controversial TMZ Live interview, where he called slavery a choice. He told Big Boy the backlash he received for the statement made him completely redo the new album. He added that he also "took out a bar" referencing the topic because it was "too sensitive to talk about."
"I'm so blessed and so privileged because think about people that have mental issues that are not Kanye West that can't go and make that and make it feel like it's all good," West said.
"Think about somebody does exactly what I did at TMZ and they do that at work but then Tuesday morning they come in and they've lost their job. But they can't go in there and make that. That's why God put that on me."