Kanye West, Nicki Minaj, Tekashi 6ix9ine music video set shot at in California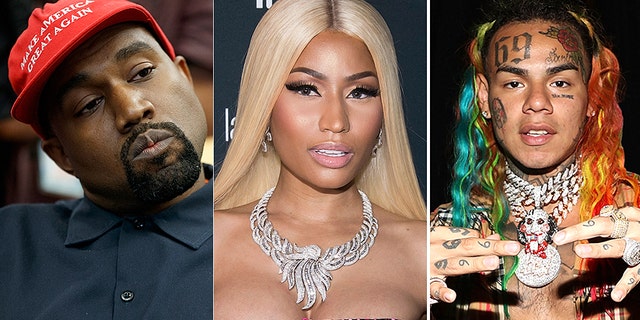 Shots were fired at a Southern California home where rappers Kanye West, Tekashi 6ix9ine and Nicki Minaj were filming a music video, according to reports. No one was injured.
Tekashi's people rented an $80 million Beverly Hills mansion to film the music video for one of his songs featuring West and Minaj, TMZ reported, citing sources. About eight shots were fired into the home and at least one bullet traveled through the bedroom window, the gossip site reported.
West and Teksashi were both in the home at the time of the shooting, TMZ reported.
Rapper 50 Cent posted a photo of what appeared to be a window shattered by a bullet on Instagram with the caption, "now somebody done shot my son video up in LA." It wasn't clear whether he was on set.
Crews stopped production for the music video indefinitely.
Lance Lazzaro, an attorney for Tekashi, told TMZ he doesn't think the shooting would violate the rapper's probation since he was the victim. Officials were "looking into" whether there was a violation, TMZ reported.
The police didn't release information on a possible suspect or suspects.
None of the rappers have commented on the shooting.