Kaley Cuoco busts a move on 'Lip Sync Battle'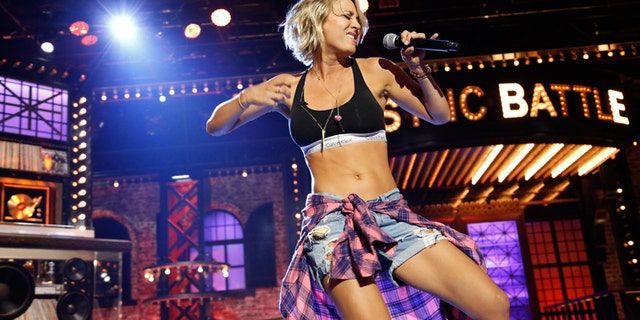 It looks like Kaley Cuoco made a "Big Bang" during her "Lip Sync Battle" performance.
In a new sneak peak of Thursday night's episode, Cuoco takes the stage to perform "Move Bitch" by Ludacris.
Cuoco looked battle-ready in jean shorts and a sports bra in the explicit video below.
The actress is joined by comedian Josh Gad who will perform "I Touch Myself" dressed as Donald Trump.
Catch "Lip Sync Battle" Thursday night on Spike.