Julia Louis-Dreyfus ad pulled from Israeli TV, called offensive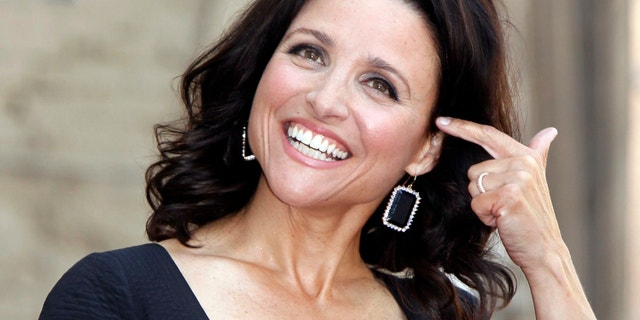 A commercial featuring Julia Louis-Dreyfus has been pulled from Israeli TV after some viewers complained that it was offensive to overweight women, according to The Hollywood Reporter.

The ad shows Louis-Dreyfus congratulating a woman on her pregnancy, but the woman quickly replies "I'm not pregnant." The former "Seinfeld" star then recognizes her mistake and says "obviously she hasn't dated anyone in forever."

The commercial is for local satellite provider Yes and was not met with good reviews in Israel. On Wednesday, an Israeli regulatory body ordered the ad be pulled from the air indefinitely.

In a complaint sent to Yes, Israel's Yedid Association for Community Empowerment stated the ad was out of line.

"There are a lot of weight-challenged individuals in Israel who are treated in an irreverent and hurtful manner," the complaint read. "There is no justification to illustrate a stigma which suggests a larger woman is either pregnant or simply too fat for anyone to consider going out with."

Yes apologized for the ad but also defended it. The company has since been removed the commercial from its YouTube channel.

"The playful commercial was based on Julia Louis-Dreyfus' past characters, and the message is how one may handle making a mistake. If anyone is being ridiculed throughout the spot it is Julia herself who is the one making these mistakes."

"Per the planned campaign, the full candid featurette ended its run last week... It was not our intention to offend any population whatsoever and if it hurt anyone, we are deeply sorry".