Jon Hamm offered free Jockey underwear after rumors swirl about his 'privates'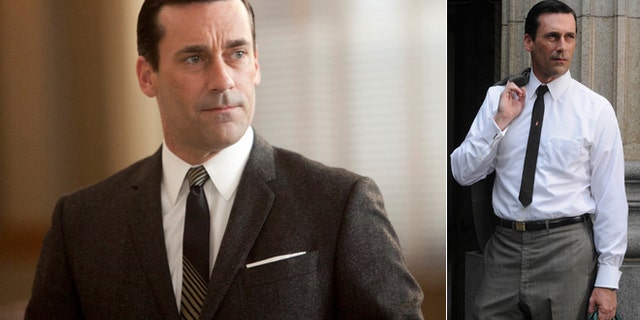 "Mad Men" star Jon Hamm may be set for life. When it comes to underwear, that is .
Jockey has offered the famous actor a lifetime supply of underwear to help him keep his "privates" out of the headlines.
The offer came after Hamm admitted he was irked by reports that he wasn't wearing underwear with his ultra-tight 60s "Mad Men" pants.
In an interview with Rolling Stone, Hamm complained about the media attention.
"Most of it's tongue-in-cheek, but it is a little rude," he said. "They're called 'privates' for a reason. I'm wearing pants, for f**k's sake. Lay off."
Now, Jockey has responded by making an offer the actor may not want to refuse.
"Jockey would like to offer our support for Jon Hamm in the form of a lifetime supply of Jockey underwear," a rep for Jockey told E! News.
No word yet on whether or not Hamm plans to accept the company's offer.