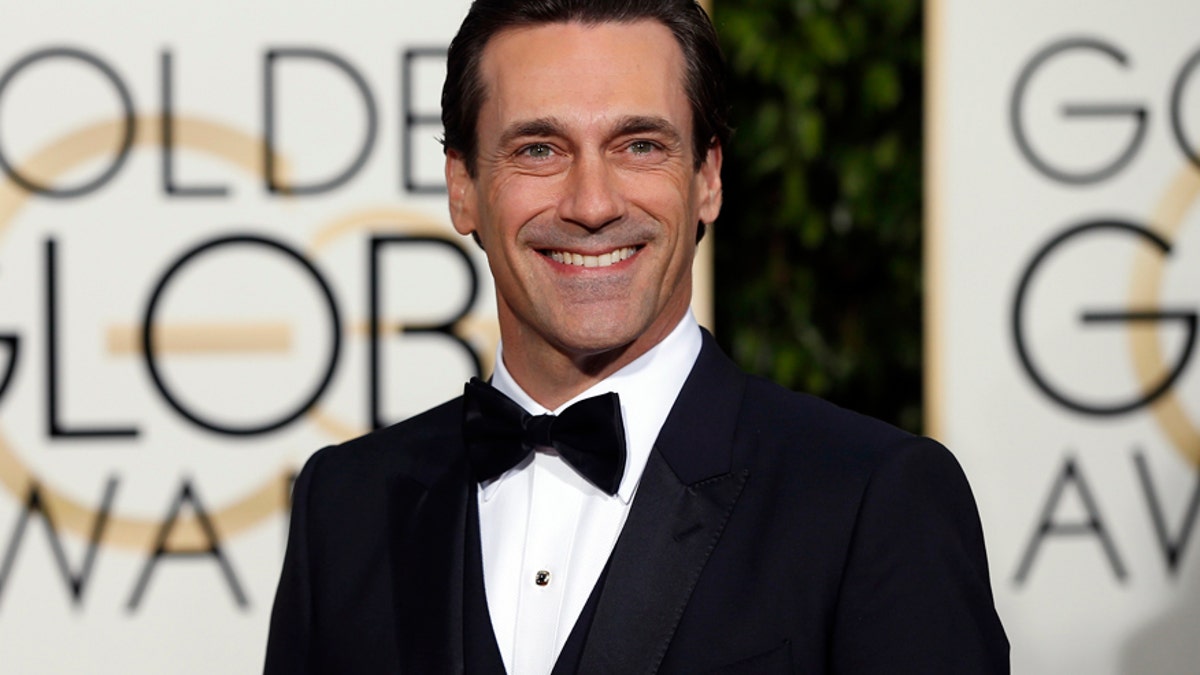 Jon Hamm wasn't thrilled after the first time he met Donald J. Trump.
The former "Mad Men" star spoke to The New York Times about the moment when he first met Trump at an after-party for "Saturday Night Live." Fans may recall that the then-candidate hosted the popular comedy show in November of 2015. Hamm says he bumped into Trump at the party, but was made uncomfortable by the meeting.
"He was with Bill O'Reilly. They're both tall dudes. And I'm a tall dude. And they both do that tall-dude thing, which is to try to intimidate you," Hamm told the outlet in an in-depth interview about his career. "And it doesn't work on me. I'm like, 'I'm as alpha as you. Let's go. You're not going to chest-bump me.' It was a very weird night. It was the shortest I've ever stayed at an 'S.N.L.' after-party."
Hamm didn't elaborate on what, if anything, he discussed with the two men, or what specifically they did to try to try to intimidate him. The 46-year-old celebrity is somewhat of a regular presence around "Saturday Night Live" and has access to the usually-exclusive after-parties. Since he was elected, the show has taken regular shots at both Trump and his administration each week.
Since hitting it big with his role as Don Draper on AMC's "Mad Men," Hamm has starred in movies like "Marjorie Prime," "Baby Driver" and has had a regular role on Netflix's "Unbreakable Kimmy Schmidt."