Joker movie starring Jared Leto reportedly in the works as yet another DC comics spinoff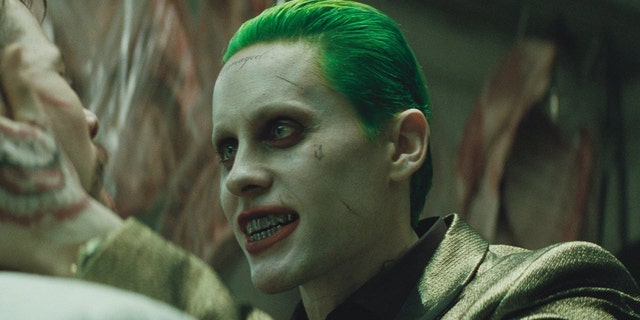 NEWYou can now listen to Fox News articles!
Warner Bros. DC comics movie universe just got a little more complicated with reports indicating that Jared Leto's maniacal version of The Joker is getting his own standalone film set in the same universe as "Justice League.
According to The Hollywood Reporter, Leto's version of the infamous "Batman" villain, which debuted in the 2016 film "Suicide Squad" is in talks to give the character more depths in a film all his own. It would be a spinoff to the previous movie and take place in the DC Extended Universe (DCEU), which also plays home to "Man of Steel," "Batman vs. Superman," "Wonder Woman" and more.
"Squad" directed by David Ayer, grossed $746 million but was panned by critics in large part because Leto's character was used to hype the film, but his final role was considered by many to be a glorified cameo.
To further complicate matters, Variety reports that Warner Bros. previously announced it will be making another "Squad" spinoff by giving Margot Robbie's Harley Quinn character her own movie with "Birds of Prey." Additionally, it also tapped Joaquin Phoenix to star in an origin story for The Joker. This means that the critically maligned "Suicide Squad" will now have roughly three spinoffs in addition to a planned "Wonder Woman" sequel, an "Aquaman" standalone film, a "Suicide Squad" sequel and the upcoming introduction of "Shazam."
It's unknown at this time where in Warner Bros. and DC's film release timeline any of these movies will take place, let alone the DCEU's canonical timeline.