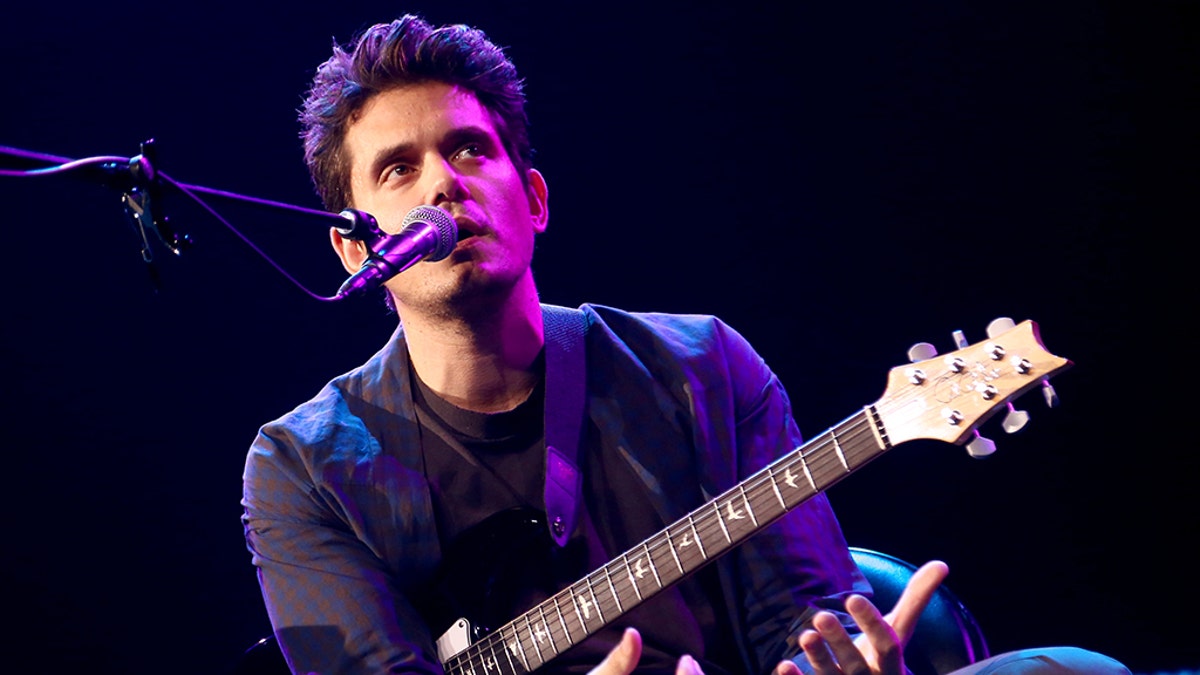 John Mayer is marking his second year of sobriety by sharing the haunting story that led to his decision to put down the bottle for good.
The 41-year-old singer-songwriter recently revealed in a cover story with Complex magazine that Drake indirectly helped him better his life. Oddly enough, Mayer refers calls it the "most amazing last-night-of-my-life-drinking story."
In October 2016, Mayer joined a guest list of nearly 150 people attending the famous rapper's 30th birthday party. It was a star-studded event — with appearances from Taylor Swift, Katy Perry, Jamie Foxx and French Montana, among other celebrities, per People. At the celebration, Mayer said he "made quite a fool of [himself]" and went too "deep."
"It took me weeks to stop doing this every morning I woke up. And then I had a conversation with myself. I remember where I was. I was in my sixth day of the hangover," Mayer recalled to Complex. "That's how big the hangover was."
WHY MEGHAN MARKLE LIKELY WON'T OPEN PRESENTS ON CHRISTMAS DAY
So, Mayer decided to give himself a pep talk.
"I looked out the window and I went, 'OK, John, what percentage of your potential would you like to have? Because if you say you'd like 60, and you'd like to spend the other 40 having fun, that's fine. But what percentage of what is available to you would you like to make happen? There's no wrong answer. What is it?' I went, "100," Mayer said.
From that moment, Mayer said he decided to put all of his focus into work — wrapping up four tours the first year he was sober. However, he admits it wasn't an easy feat.
JOHN MAYER REVEALS HOW EARLY FAME 'MADE A MONSTER OUT OF ME'
"The level feels like boredom at first. But if you stick with it, the line straightens out and it goes kind of low. You're like, "Oh, I'm not having these high highs." But if you work, you can bring the whole line up," he said.
Mayer acknowledges many fans and fellow artists have turned to him for advice, but he says it's a deeply personal decision.
"If I were to tell other people how they could do it, it just is so particular to your own spirit and your own psychology that it's almost impossible to develop one way of explaining it to someone else," he explained. "You have to fight really hard to look at it from a critical point of view because it's constantly pushed on you."
"The level feels like boredom at first. But if you stick with it, the line straightens out and it goes kind of low."
This isn't the first time Mayer has opened up about his decision to take a break from alcohol.
In a March 2017 interview with The New York Times, Mayer confirmed he's been in therapy and quit drinking cold turkey, though he noted he's been "very thoughtfully entering cannabis life."
Later that year, on Oct. 24, 2017, the artist celebrated his first year sober with a tweet.
"One year ago today, I decided to give drinking a break. A very personal thing for everyone. For me, a constant return on investment," Mayer wrote. "I post this because I want people to know that "that's enough for now" is on the menu, so to speak."