John Legend talks playing Jesus Christ, recalls 'very Christian' upbringing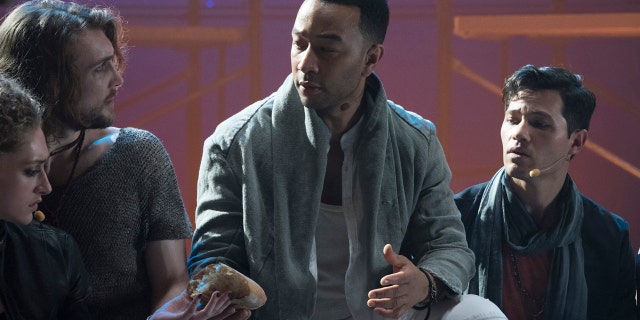 John Legend has opened about playing his biggest role yet.
On Thursday, the "Ordinary People" singer talked to People magazine about taking on the role of Jesus Christ for NBC's "Jesus Christ Superstar Live in Concert."
"[Composer Andrew Lloyd Webber and lyricist Tim Rice] imagined what a real human being would think going through betrayal and the challenge of joining together with your friends to fight against oppression. My job is to embody that," Legend told People.
The singer, who is father to daughter Luna and will welcome a son in June with Chrissy Teigen, said playing the role of Jesus reminded him of his "very Christian" upbringing in Springfield, Ohio.
"The message I took from growing up in church was the idea of loving your neighbor, giving to others and treating people as you would want to be treated," he said. "You can learn those things in any religion or without religion, but that's where I did."
Legend explained that his grandparents were active members in the church — his grandmother was an organist and his grandfather was a pastor. The star's mother also assisted in the church and served as the choir director.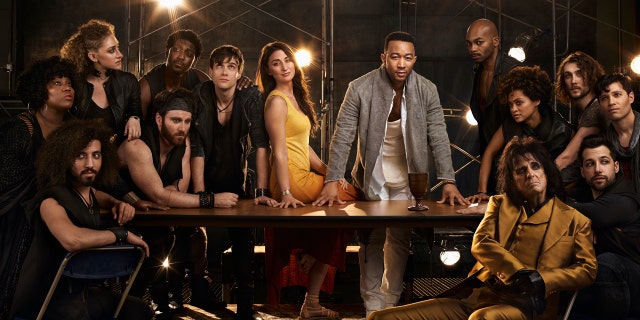 "I was in choir rehearsals every week as a kid, and I took over the choir when I was older," the 10-time Grammy winner said. "That was the foundation of my career; I wouldn't be where I am without playing gospel music in church."
Along with Legend, Sara Bareilles stars in the live production as Mary Magdalene and Alice Cooper as King Herod.
"Jesus Christ Superstar Live in Concert" airs Easter Sunday on NBC.