Joe Perry hospitalized after needing paramedics backstage at Billy Joel concert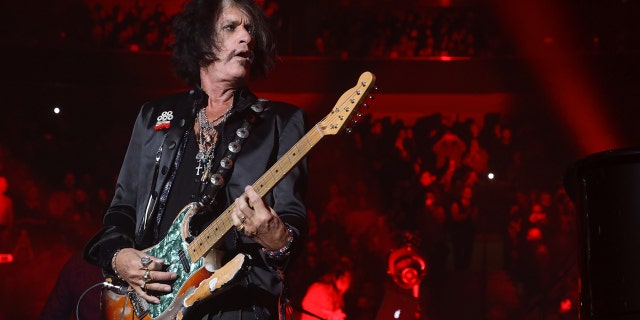 NEWYou can now listen to Fox News articles!
After performing with Billy Joel on Saturday night, Aerosmith guitarist Joe Perry was wheeled out of Madison Square Garden on a stretcher and is currently in the hospital after experiencing shortness of breath.
A representative for the guitarist told Fox News that Perry, 68, was treated backstage after performing "Walk This Way" with Joel and complaining of breathing issues. Paramedics gave him oxygen and used a tracheal tube to clear his airway before they were able to take him out of the packed venue to the hospital.
As of this morning, he remains at the hospital where his representatives told Fox News that he's both alert and responsive. While he will be unable to appear at a scheduled performance at Rock and Roll Fantasy Camp in Florida later today, Perry is expected to return to the road later this month.
His representative apologized to fans for the cancellation on his behalf.
According to TMZ, which first reported the news, Perry has been experiencing breathing issues for weeks, reportedly stemming from congestion in his lungs, which all came to a head at the show Saturday. However, he's reportedly awake and the outlet notes that he could be released from the hospital as early as Sunday afternoon.
Joel posted a photo of himself with Perry just before the show on Instagram with the caption "Billy with tonight's special guest Joe Perry!" just before the concert at Madison Square Garden. TMZ reports that Joel finished out the remainder of the concert after Perry left the stage, unaware of what was going on backstage. So far he's yet to publicly comment on the matter.