Jimmy Kimmel reacts to Golden Globes big moments, says he's grateful to Seth Meyers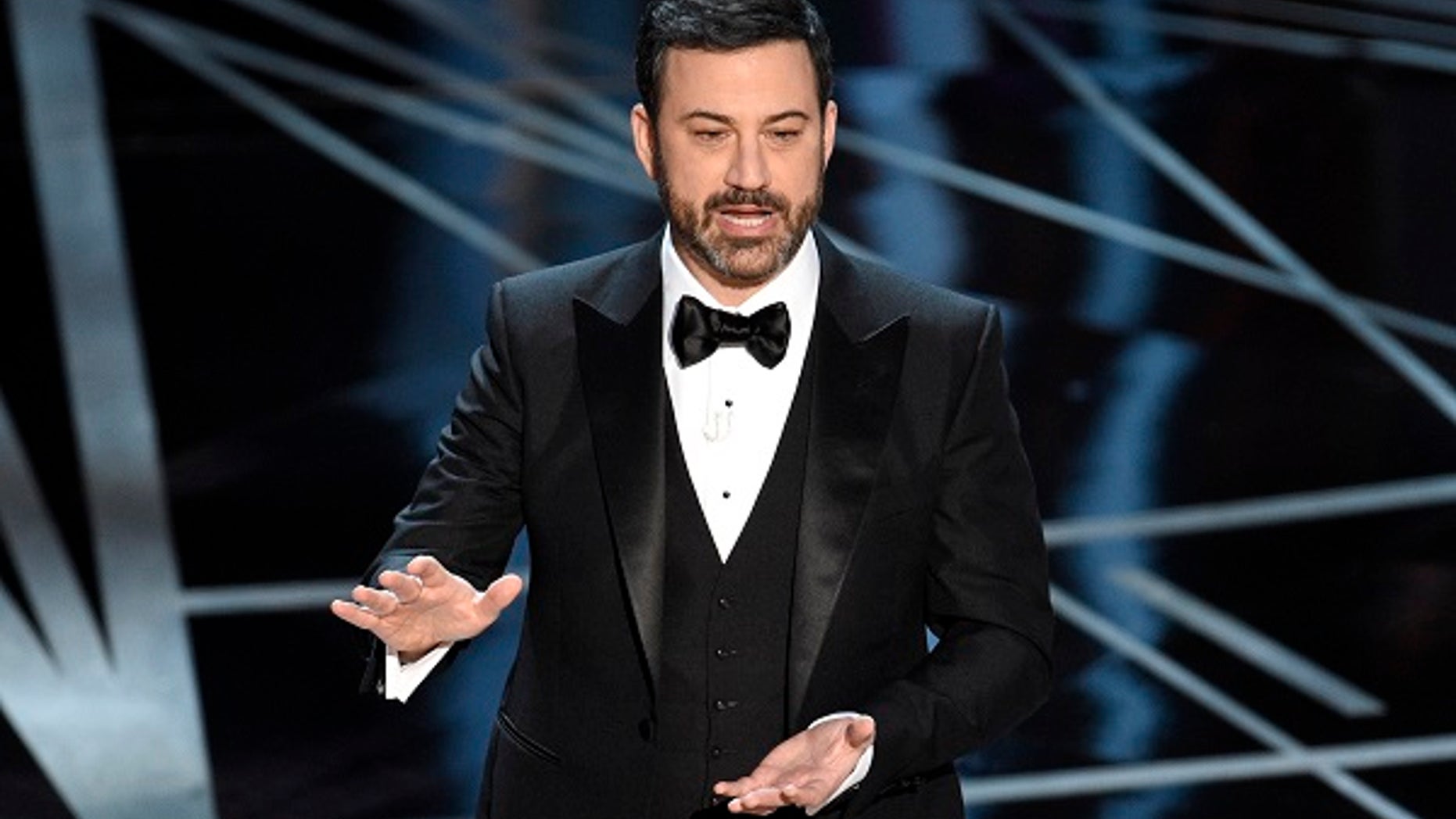 PASADENA, Calif. – Jimmy Kimmel was paying close attention to Seth Meyers' opening monologue during Sunday's Golden Globes to see how the comedian handled the sexual harassment scandals that have been plaguing Hollywood.
The "Jimmy Kimmel Live" host will take the stage at the Oscars on March 4, and he doesn't know what the atmosphere will be like in two months from now but he expects the #MeToo movement will still be a big talker.
"I felt like Seth made a joke last night that was specifically from me," Kimmel told journalists Monday morning at the Television Critics Association's Winter Press Tour. "He said his monologue was like sending the first dog into space to see if it came back alive, and I did feel that way… I was like 'I have to see what Seth says and how it's received'… and I thank him for being that litmus test."
Kimmel compared Meyers' jokes about sexual harassment to "getting into a hot tub" in that "you don't know how hot it is until you get there."
He noted that the Oscars are still a few months away, but he said it's safe to say the buzz about sexual harassment in Hollywood, which began in October 2017 when Harvey Weinstein was called out by dozens of women for abuse, will be "a part of the subject matter" at the 90th Academy Awards.
As to whether or not Kimmel will joke about Weinstein, he noted "who's to say Harvey Weinstein is going to be alive in two months?" He clarified, "That wasn't a joke."
The late-night host was intrigued by the amount of coverage Meyers' joke that Oprah should run for president has been getting since Sunday's Golden Globes.
"I thought it was interesting. Obviously you're preaching to the choir in that situation," he said of the joke. "That said, given the choice between Oprah and our current president, I am on the bus with Oprah encouraging people to…vote."
But he quipped if anyone wants Oprah to president, we'll need to stop calling her Oprah.
"We would have to call her President Winfrey… I don't know if we are prepared for that as a country," he said.