Jeweler Files Suit Against Courtney Love Over Missing Jewels, Joins Long List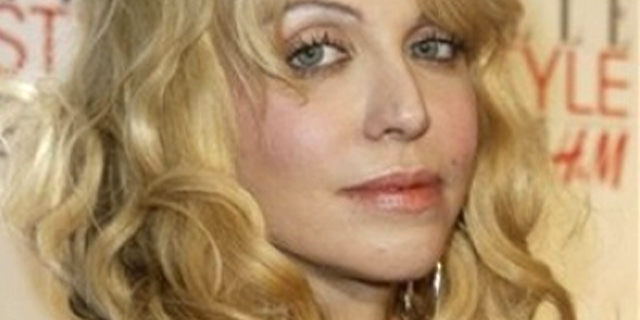 Courtney Love is having serious issues when it comes to paying and accounting for various goods and services.
Celebrity jeweler Jacobson & Co. filed a lawsuit against Love this week, claiming she hasn't returned almost $114,000 worth of accessories that were borrowed in September.
According to the suit, the rocker was loaned two white gold chains, a white gold, floral-design mesh bracelet and a pair of white gold and diamond pave hoop earrings, but has only returned the bracelet.
According to the plaintiff, Love indicated that she has lost the other items, but under the agreement specified she was responsible "regardless of loss or damage."
A source close to Love told Pop Tarts that the entertainer believes the items may have been stolen in or around The Mercer Hotel in New York City.
Jacobson & Company declined to comment, and Love's rep did not respond to our request for comment.
But her alleged failure to pay the bills is familiar territory for Ms. Love, who has been accused of losing, stealing, or not paying for a multitude of things in recent years.
Earlier this year, Billy Corgan accused Love of stealing songs he wrote for her Hole album "Nobody's Daughter," although a lawsuit was not officially filed. She later apologized to Corgan via Facebook.
In January, American Express sued Love, claiming she owed them $352,059.67 in unpaid charges. She countersued, alleging they were guilty of poor business practices in issuing 104 credit cards under her name, and stated that she did not make a single one of the multiple charges listed in the suit.
The case is still in the courts.
In 2009 Texas-based fashion designer Dawn Simorangkir, also known as Boudoir Queen, claimed Love never paid her for work done and sued the singer for breach of contract and libel, following several "menacing and disturbing" statements posted on Love's Twitter and MySpace pages. Simorangkir alleged Love called her a "nasty lying hosebag thief" and accused her of being a hooker and drug addict.
That same year, Love's former bodyguards at Screen International Security Services sued the singer for allegedly stifling them out of $50,000 worth of bills for their protection services. Her lawyer retaliated, claiming the company was paid a "substantial amount" and was attempting to "fleece a celebrity."
In 2008, Love was sued for $975,000 by a management firm for failing to pay commissions for the partial sale of the publishing catalogue of her late husband Kurt Cobain's band, Nirvana. The case was settled in August, although no further details were disclosed. A year before that, the troubled musician was served a $180,000 lawsuit by a luxury Southern California rehab facility for allegedly failing to pay a $180,000 bill for the drug and alcohol treatment she received in 2005. At the time, her then-attorney, Howard Weitzman, said the issue of money being owed was "a difference of opinion" and that the issue was being resolved.
While undergoing that treatment, Love was also slapped with a suit from a Seattle law firm claiming she owed them in excess of $340,000 for services they provided in helping her obtain control of the publishing rights to Nirvana's songs and other materials. After the filing, her manager declined to comment on the case, other than to say it was in the hands of her legal team.
Also in 2005, Love was the target of a foreclosure lawsuit filed by Mercury Capital Corp. in Manhattan Supreme Court for being $60,000 behind in mortgage repayments on a New York City condo that she was in the process of selling.
Oh, and in 2004 the Los Angeles-based travel agency New Act Travel sued the songstress for failing to pay almost $50,000 worth of airline tickets she allegedly ordered. Weitzman, declined to comment on the lawsuit.
So… what gives?
A source close to Love acknowledged that she does indeed "go through money like you wouldn't believe," and is essentially "cash poor" as most of her wealth is tied up in music deals and Cobain's multimillion-dollar estate. The source said she has also been a "constant victim of fraud, illegal transfers and identity theft."
"So many people around Courtney – her advisers and her handlers – people she really trusted, have taken advantage of her position, money and drug use and have stolen from her and racked up debt in her name," said our insider. "A lot of it isn't fair. She has been duped out of a lot."
Her current attorney, Atlanta-based Lin Wood (who also represented the Ramsey family in the Jon Benet murder case), concurred.
"If you look beyond accusations, you can see a righteous victim," Wood said. "She's not a thief."