'Jersey Shore' Star Nicole Polizzi: 'Snooki' Is My Party-Girl Alter Ego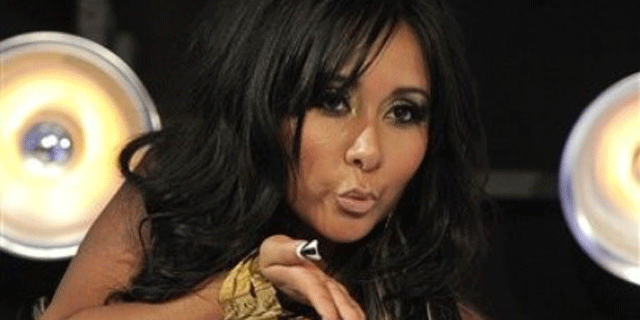 NEW YORK – 'Jersey Shore' persona is alter ago, says Snooki
Nicole "Snooki" Polizzi, the pint-sized star of MTV's hit reality series "Jersey Shore," said Tuesday that the character millions see on television each week is only an "alter ego."
"I think you see more of like, the party side of me, which I call Snooki, it's kind of my alter ego.
That's what you see on the show, but right now you are talking to Nicole. It's like the soft, calm, business-ready person," Polizzi said during an appearance NBC's "Today."
She also described herself as "lovable" and informed the world about what she looks for in a man.
"I would say right now my boyfriend [Jionni LaValle] is amazing," she said. "I like a guy who makes me laugh, doesn't care about the fame, the show, he just likes me for me, he likes Nicole."
After filming the fourth season of "Jersey Shore" in Italy, Polizzi said she would "definitely like to go back but without the cameras and explore."