Jennifer Lopez slammed after tweeting #AllLivesMatter and deleting it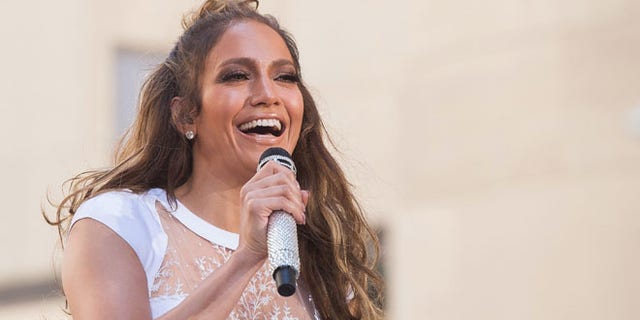 Jennifer Lopez is getting major internet backlash for a tweet that included the "All Lives Matter" hashtag.
The singer tweeted the hashtag while promoting her recent performance with Lin-Manuel Miranda of their song commemorating the victims of the Orlando shooting.
The Bronx-native deleted the tweet minutes later but not before eagle-eyed Twitter users caught wind of it and let her know of their disapproval.
"Wait, J.Lo really said #AllLivesMatter like she didn't make at least 17 attempts to be black between 1992-2000?" one person tweeted.
Another wrote: "I just lost respect for @JLo after her tweeting/deleting all lives matter. How complicated is it to understand #blm doesn't mean others don't?"
One more said: "Seeing Jennifer Lopez tweet All Lives Matter is extremely disappointing. Guess she thought so too.....as the tweet was deleted."
However, some defended her.
"I don't believe J Lo used 'all lives matter' to be ignorant. Yes black lives matter, but there's gays and Muslims and Hispanics targeted too."
Lopez has not responded to the backlash, however a source close to the singer the New York Post's Page Six: "Honestly, she didn't realize the implications of the hashtag. Once she did she took the post down."
The phrase "All Lives Matter" has come under heavy criticism lately from members of the Black Lives Matter movement.
Singer Becky G recently had to apologize for using it on a recent tweet following the recent police shootings.
Lopez's tweet came hours before her haunting performance with Miranda of their song "Love Makes the World Go Round" on the "Tonight Show with Jimmy Fallon."
Like us on Facebook
Follow us on Twitter & Instagram