Jennifer Garner nearly shows all at church: 'Luckily I felt a breeze pretty quickly'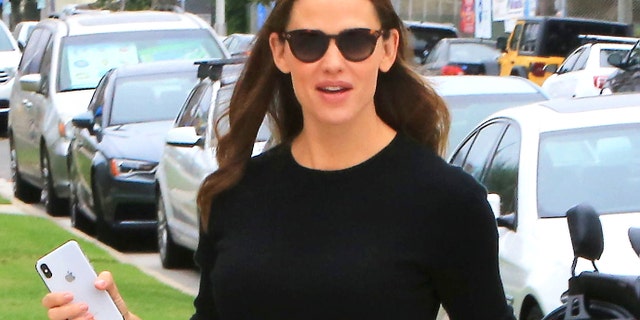 Jennifer Garner nearly suffered an embarrassing mishap at church.
The actress, who regularly attends church services with her three children, admitted to nearly giving her fellow churchgoers a full view of her underwear one Sunday.
"My skirt got caught in my panties at church a couple weeks ago and I almost walked into the congregation after going to the restroom with full biscuit showing," the 46-year-old told People.
PHOTOS: Ben Affleck, Jennifer Garner share tender moment at church
Thankfully, the actress noticed the snafu before anyone else did.
"Luckily I felt a breeze pretty quickly," Garner recalled.
The mom-of-three previously opened up about taking her children, whom she shares with ex-husband Ben Affleck, to church every week.
"I grew up going to church every Sunday of my life, and when I did move to L.A., it wasn't something that was just part of the culture there in the same way, at least in my life. But it didn't mean that I lost who I was," Garner told "Good Morning Texas" in 2016.