Jennifer Aniston No Longer Has Hollywood's 'Most Desired' Body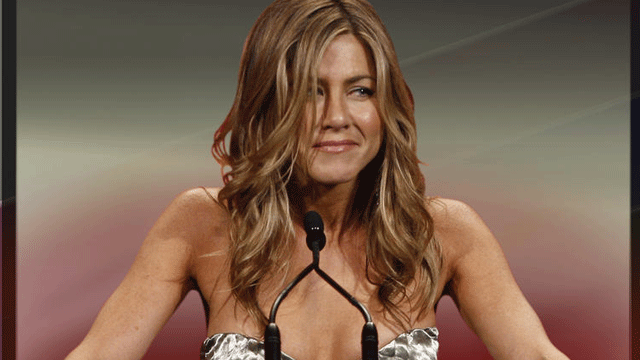 LOS ANGELES – Jennifer Aniston may have a figure that most would consider close to perfect, but apparently it wasn't enough to help her keep her title as Hollywood's most desired body.
While the "Bounty Hunter" star topped the list of the annual "Famed Hottest Looks," compiled by Beverly Hills plastic surgeons Richard W. Fleming, M.D. and Toby G. Mayer, M.D., it seems Aniston failed to crack the top three this year.
So whose body does the majority of surgery seekers want more?
Black Eyed Peas songstress Stacy "Fergie" Ferguson apparently has the most wanted figure, followed by Gisele Bundchen and Olivia Wilde.
"Fergie's body is proportional – that's really the key," Dr. Fleming told Tarts. " Women like Jennifer Aniston and Eva Longoria have topped the "best body" list in the past. They're not as curvy as Fergie is, but they're all proportional."
SLIDESHOW: Click here to see the complete results from the 13th Annual "Famed Hottest Looks."
Meanwhile, Aniston's ex-husband Brad Pitt's and partner Angelina Jolie topped the list for the most-requested lips.
"The two of them are the whole package – they're considered to be gorgeous, very talented entertainers and they do a tremendous amount of good will, all of which makes them appealing," Fleming said. "But the only way you can get Jolie's lips is through the gene pool. If somebody comes in with small lips requesting perfect Angelina lips, we can't duplicate that; they would end up looking like Melanie Griffith."
Angie's full-bodied lips were followed by Jessica Alba and Katherine Heigl. Pitt, meanwhile, was followed by David Duchovny and Will Smith.
And when it comes to hot Hollywood hair "Glee" starlet Lea Michele, Taylor Swift and Alicia Keys topped the list.
But despite the ever-changing celebrity landscape and the constant shift in trends, Fleming said that in his thirty-plus years of making these seemingly unattainable standards a reality for his patients, nothing really changes.
"It amazes me that people's concepts of beauty hasn't changed that much over the years; what people are requesting in terms of beauty has been pretty consistent with us. Our patients want to look natural and proportional," Fleming added. "It surprises me that despite the exaggerated appearances like Joan Rivers and Michael Jackson, what people really desire is to look natural and not overdone. "