Jazz musician Dayramir Gonzalez infuses Cuban flavor to his 'Grand Concourse'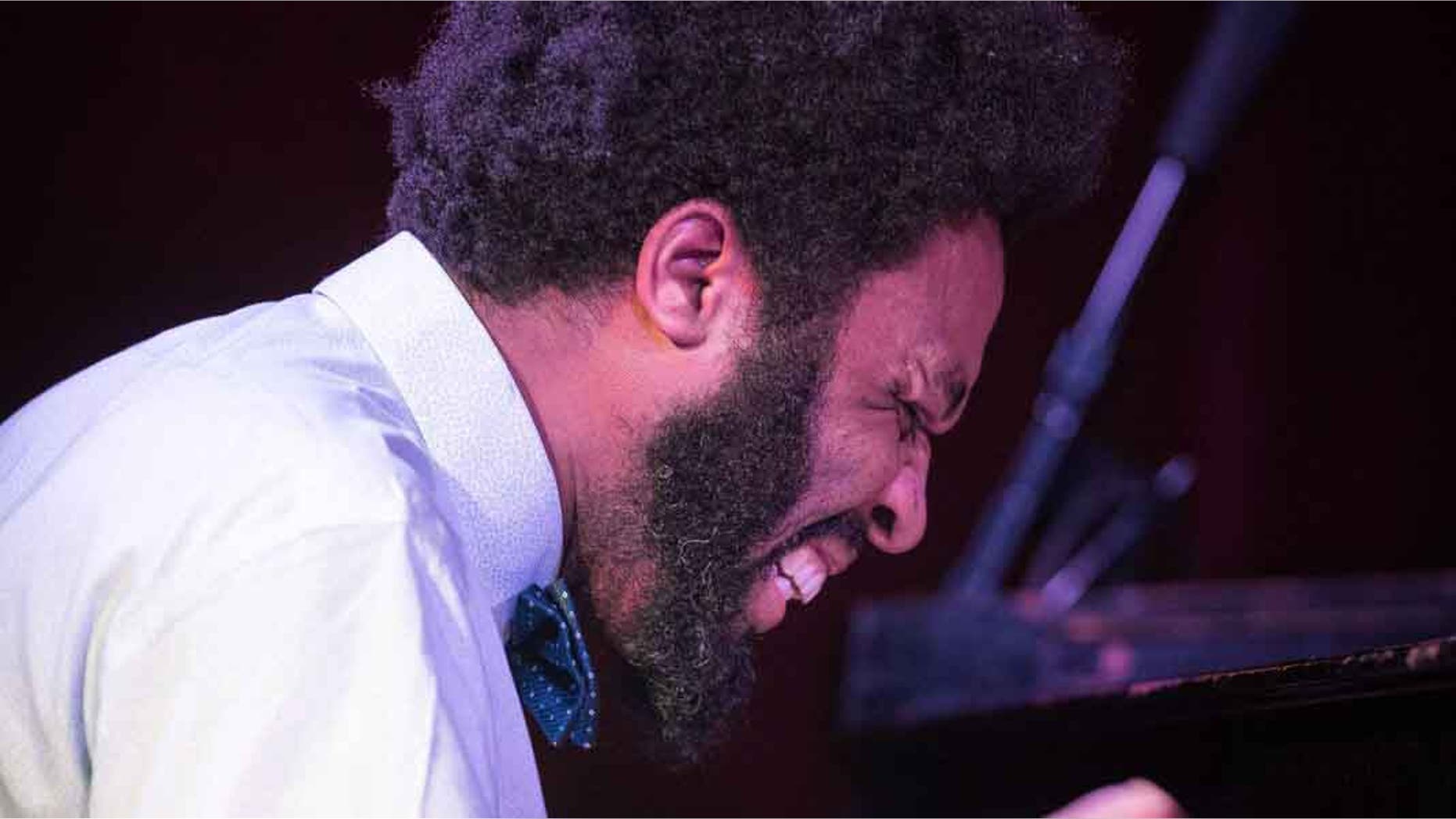 New York – Music is the soundtrack to our lives. And if you cross generations of people living in New York City's one true gritty borough, the Bronx, you would learn that each track list is often more eclectic than the next — from Celine Dion to KRS-One to Aventura.
Cuban pianist and composer Dayramir Gonzalez is right at home in The City That Never Sleeps, where he has lived and worked in the past few years on his upcoming album, the aptly named "The Grand Concourse," which is slated for a June release.
"The word music brings me peace. It brings me the mindset of being close to what I love the most," said Gonzalez, the first Cuban national to be awarded a full scholarship to Berklee School of Music, to Fox News Latino.
A simple set of words, perhaps, for some. But beyond their meekness lie some textured parallels in the life and music derived from an extremely complex mind.
Dayramir Gonzalez grew up in Havana, specifically in Cerro, a municipality which he describes as the "Harlem and Bronx" of Cuba's fabled capital. His upbringing may have been unpretentious but that wasn't to say it was completely artless given the fact he was reared during the so-called "special period," one of the worst economic times in the history of the island nation.
Gonzalez's father, Fabian, a noted Afro-Cuban jazz trumpet player in his own right, passed on the gift and passion of music to his son from the onset. At the age of 8 he began developing what would be his ongoing love affair with the piano.
"It was kind of rough to be around in the streets playing with my friends because they all had families [with] bad backgrounds," he said. "For me being home and completely focused on my music saved me in many ways," the three time Cubadisco (the Grammy's of Cuba) winner told FNL.
Yet somewhere along the road between attending the Paulita Concepcion Elementary School of Music and being accepted to the famed National School Art (ENA), Gonzalez life's path encountered a dramatic fork.
On the other side of his passion for music was Cuba's other national pastime: baseball.
It was a time, he recalled, when his parents were getting a divorce and he fell into a depression that cast a shadow over his identity as a musician. Also, the mounting pressure from his father to practice and perform on a daily basis was taking its toll. Eventually the music prodigy snapped.
He declared that he no longer wished to play music and forced his father to enroll him in a baseball academy. However, his stint as a ball player lasted 20 days due to a beanball incident.
"I love baseball. It was so painful [when] I realized it was not for me. I was too skinny and very little. One day, when I came home, I saw some students playing Cuban music on TV. They were so beautiful and so cute playing. I started crying and said 'music is for me'," Gonzalez said.
It would take long after this epiphany for people to notice his true musical gift. By age 16 he was invited to be part of Diakara, a band founded by legendary percussionist Oscar Valdes, not only as the pianist but a composer as well.
Three years later, another Cuban percussion giant, Giraldo Piloto, asked him to join KIimax, where he spent the next six years shaping the sound of the group.
Gonzalez would eventually be accepted to Havana's renowned Instituto Superior de Arte (ISA), where he strengthened his composition skills under the watchful eye of master professor Juan Piñera.
The constant moiling and study continued to pay big dividends as Gonzalez would not only find a mentor and collaborator in Chucho Valdes — he would establish a longtime friendship with the fellow Cuban jazz great.
In 2007 he released his first album titled "Habana enTRANCé" with Cuban record label Colibri. Not long afterward, Boston's Berklee School of Music would come calling much in the same manner as it did with iconic Dominican composer Juan Luis Guerra.
Gonzalez's time at Berklee would be punctuated by graduating Summa Cum Laude in 2013.
Postgraduate life has certainly been treating Gonzalez very well. He continues to tour, managing to play at such hallowed venues as Carnegie Hall and Lincoln Center. Currently he has an established residency in New York City's Meridian 23 as part of the Havana Concourse Series.
As for the music, it sounds as if it were making the mind travel on an epic journey. As if it were a Bill Lee score with an Afro-Cuban twist. A kind of music that suggests a whimsical romantic entanglement in which all Stu Gardner, Miles Davis, Dizzy Gillespie and Arturo Sandoval were involved. Evidence of this can be heard in tracks like "Smiling," featuring Nadia Washington, "Blood Brothers," and "Transiciones En Azul," featuring Pedrito Martinez.
As for whether or not his latest album is a concept record, Gonzalez offered: "My first record was very wide in terms of sound because it was the first entrance to the record label world," he said.
"Now this album, 'The Grand Concourse', has more of a New York sound," he added. "It's a vibe between modern sounds of the 60s with some elements of my traditional Cuban music of the early 20th century and also the influence of my Yoruba religion. "
He said he actively works on keeping his true essence, even though he has been in the U.S. for five years now. "Crafting my English. Eating Different foods. Interacting with different people from different places. All of those things have influenced my music in such a way that has made me grow a lot," he said.
"[With this] album there's more thought. It's more mature. It's Dayramir with a lot of emotion. A lot of passion. But at the same time I haven't lost what made me what I am [today]," he added.