Jason Aldean's wife Brittany on Las Vegas shooting: 'We were the lucky ones'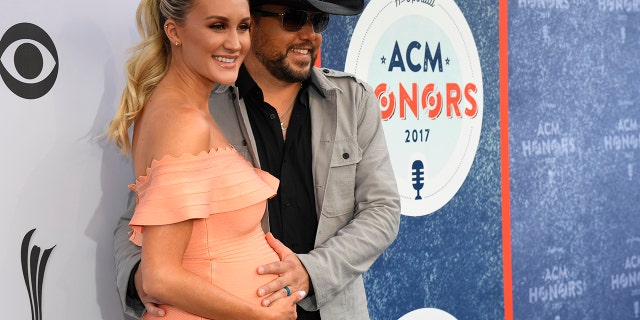 Jason Aldean's wife Brittany shared an emotional post detailing her experience during the mass shooting during her husband's show at the Route 91 Harvest Festival on Sunday night in Las Vegas.
"It's been hard to process what happened the other night...still feel like I'm in a daze," the expecting mom wrote on Instagram Wednesday.
A gunman opened fire from the 32nd floor of the Mandalay Bay Resort in Las Vegas onto a crowd of 22,000 people, killing at least 58 and injuring more than 500.
The 30-year-old said she wanted to thank the first responders who "completely put everyone else's lives before theirs and we are all forever grateful."
Brittany wrote she was not with her husband when the gunfire started but "with some friends in a tent closer to Mandalay."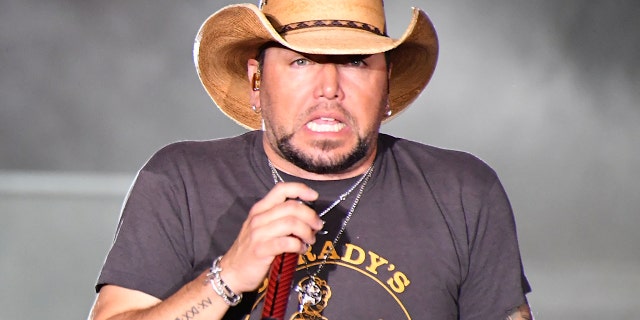 "As you can imagine my first instinct was to run to him and his was the same."
She recalled, "As we laid behind equipment onstage with some of our road family, bullets flying past...all I could think was 'I never even got to hold my baby.'"
The former makeup artist and Aldean are expecting their first child together, a boy, later this year. Aldean has two daughters from a previous marriage.
Brittany wrote they "ran for cover where we stayed for the next couple hours" because they did not know where the bullets were coming from or if there were multiple shooters.
"We were the lucky ones," she said. "I can't put into words the pain and heartache we feel for the ones who are no longer with us."
She concluded, "May God be with their families and friends during this horrendous time. Each and every one of you are and will forever be in our prayers."