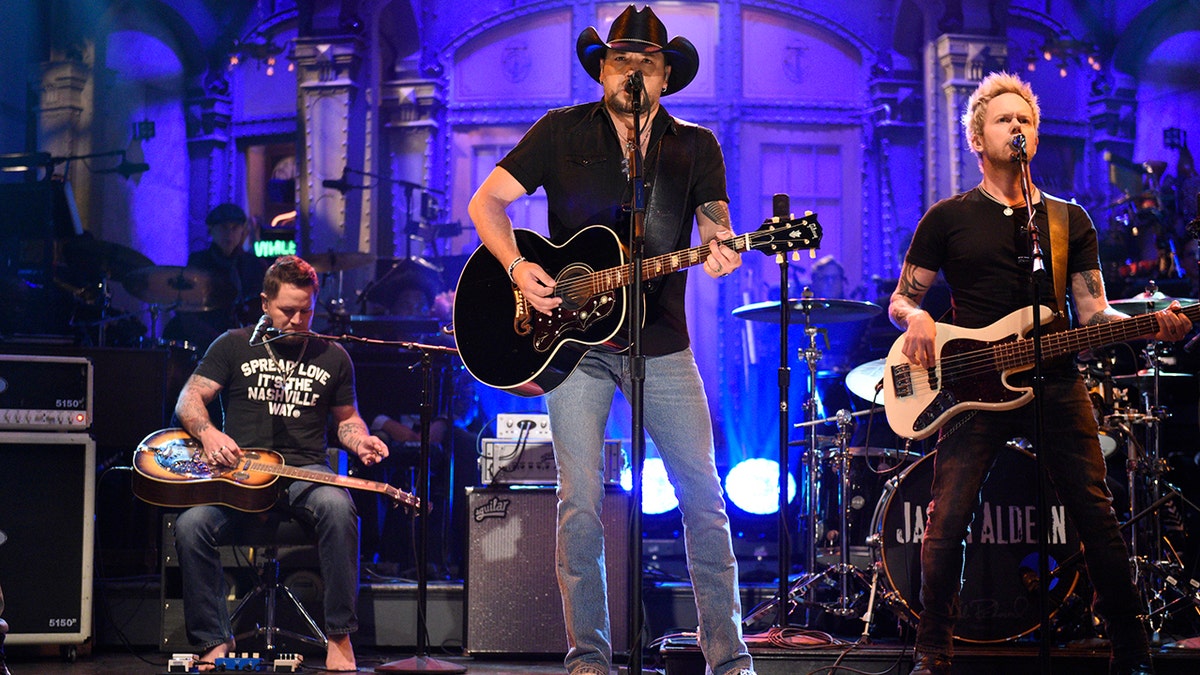 One country artist was notably missing from the CMA Awards on Wednesday night: Jason Aldean.
Aldean was memorably on stage during the horrific shooting at the Route 91 Harvest Festival in Las Vegas last month when 58 people were killed.
But Aldean was nowhere to be found at one of country music's biggest nights, which some fans expected would highlight the singer in some way.
Several fans took to Twitter to wonder about Aldean's whereabouts.
Aldean's most recent tweet is from November 1st and showcased a Halloween celebration.
At the CMAs, the tragedy in Las Vegas was not ignored. The victims were remembered during the In Memoriam portion of the night with a special tribute.