Jada Pinkett Smith slams rumors she has an open marriage with Will Smith
Jada Pinkett Smith will not share her husband with anyone. The actress fought back against rumors that she and Will Smith have an open marriage on Thursday's "Watch What Happens Live with Andy Cohen."
A caller asked Pinkett Smith what the craziest rumor she' heard about herself was to which the "The Girls Trip" actress replied, "The craziest rumor? That Will and I are swingers. That's the craziest one. It's constant. And I'm like, 'Yo, I wish!'"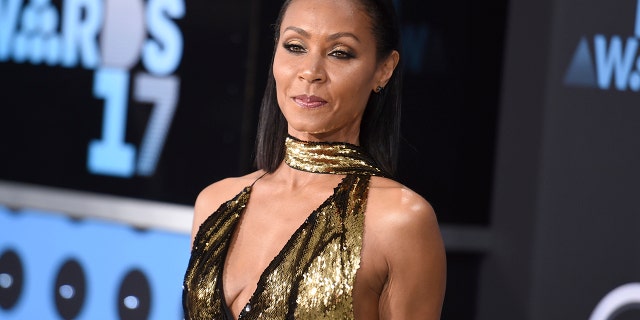 She and her A-list husband have been together for over 23 years and have two teenage children together, Jayden and Willow.
The 45 year old shared the secret to their lasting relationship.
"Will and I just have amazing chemistry on a lot of different levels. We love to laugh together, we love to learn together and we just love each other. We just have a good time together. Yeah, I guess that's the secret. Yeah, we just really like each other!"
Smith made news earlier this week when she revealed that prior to breaking into Hollywood she was a drug dealer when she first met Tupac Shakur, according to ET.
"It's kinda hard because I haven't really told the whole story. One of the things that's very interesting that I've never really said before is that when I first met Pac, when we first met, I was a drug dealer."