IDOL 411: Haley Reinhart Is a 'Rising' Star; Jacob Lusk Has 'No Air'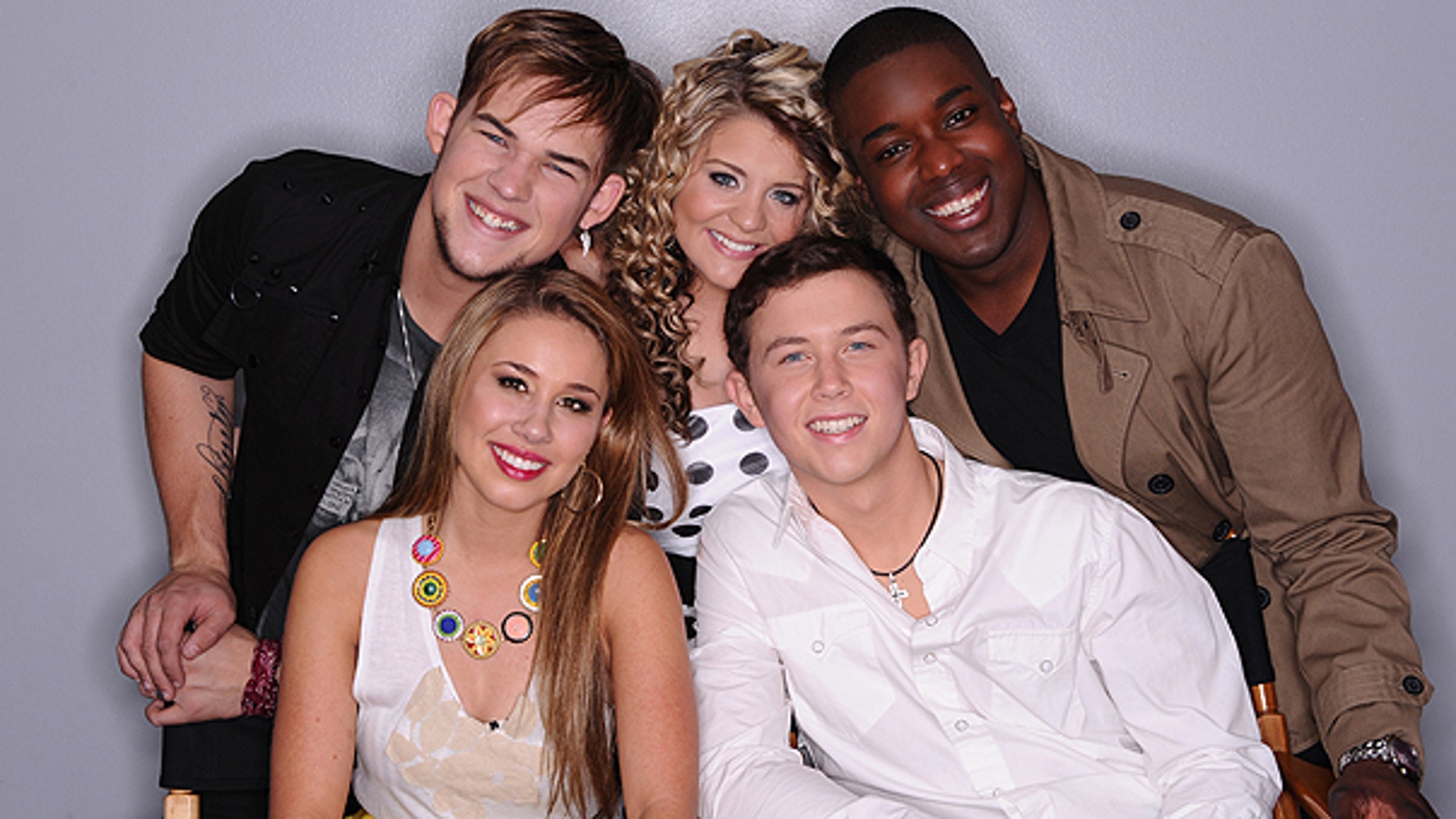 With only three weeks until the "American Idol" finale, Haley Reinhart has a shot at becoming the show's ultimate comeback kid.
After spending week after week in the bottom three, Haley seems to be on her way back up, earning a standing ovation from the judges for her kick-A performance of The Animals' "House of the Rising Sun."
"The award tonight for best performance of the night goes to Haley!" Randy Jackson declared. "You've grown by leaps and bounds on this show . . . you've blossomed . . . you're so good now!"
In the last month of the show, Haley does seem to have nailed down her bluesy, rock 'n' roll chick act. While her a cappella opening of "House of the Rising Sun" was her stand-out moment of the night, we also enjoyed her performance of Lady Gaga's "You and I," even though the judges were lukewarm on her choice of an unknown song. Hey, if we had an excuse to speak to Lady Gaga on the phone, we'd take it!
Our vote for the evening's runner-up goes to Lauren Alaina, who had a very pretty moment with "Unchained Melody" (her mom and dad's song . . . aw). She looked and sounded beautiful, though we weren't crazy about the choppy arrangement.
In keeping with the evening's old-and-new theme, Lauren also rocked out to Carrie Underwood's "Flat on the Floor" -- and seemed to be having a great time. Steven Tyler, a Lauren fan from the beginning, still thinks she's "it."
James Durbin also had a "moment" singing Harry Nilsson's "Without You," tearing up while thinking about his fiancée and young son. As much as we love James, this was one of those performances that Simon Cowell would have described as "indulgent." His first performance, of 30 Seconds to Mars' "Closer to the Edge," also had a little too much hand-slapping bravado for our taste. You're not in the stadium yet, James! But Randy still thinks the competition is "his to lose."
VIDEO: Watch the "Idol" performances again.
Scotty McCreery crooned to "Always on My Mind," one of our all-time favorite songs. But while the judges raved, we found our attention wandering off. His first performance of Montgomery Gentry's "She's Gone" was fun to watch though -- who would have expected Scotty to jump off the stage?
Finally, Jacob Lusk had one good moment and one really, really bad moment. His second performance of "Love Hurts" was a great choice for his voice and style -- but his first performance of "No Air" was wrong in every possible way. The dance moves were strange, his voice was way off, and his decision to sing both the Jordin Sparks part and the Chris Brown part was bizarre. Jennifer Lopez thought he was going in the right direction, but we were totally with Randy when he said Jacob should get back to Luther, stat.
We think Jennifer might change her mind on that one when she watches it back later.
--Jennifer D'Angelo Friedman