Hypocritical media fat-shaming President Trump because he's a man, commentators say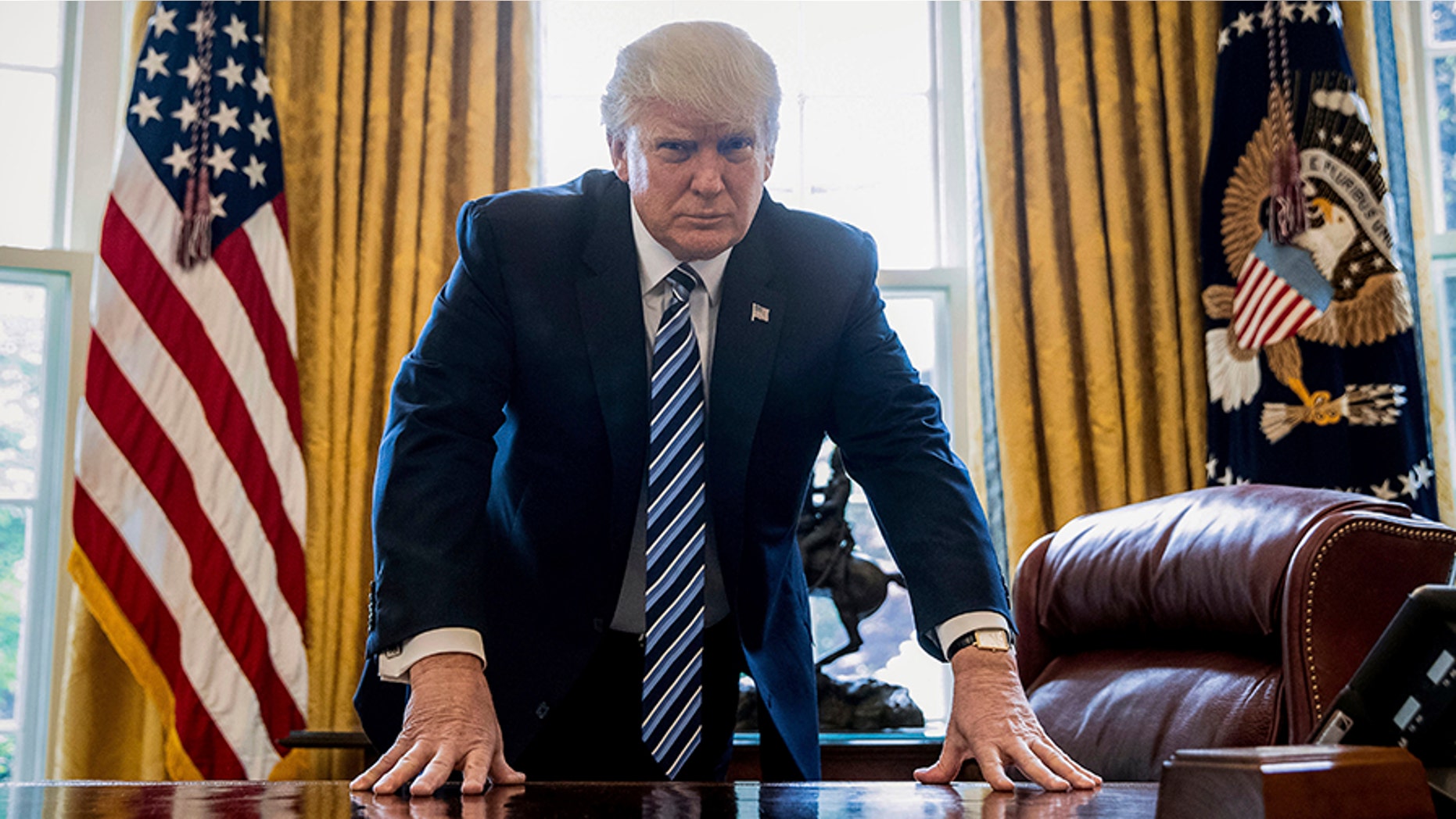 The recent behavior of many members of the mainstream media seems to be proof that anyone can be shamed or bullied, even the President of the United States – as long as it's a man in question.
President Trump was given a clean bill of health by White House physician Ronny Jackson on Tuesday. The White House doctor reported that Trump stands 6-foot-3 and weighs 239 pounds, but not everyone agreed. MSNBC's "Morning Joe" namesake Joe Scarborough and CNN Chief Medical Correspondent Sanjay Gupta were among the most prominent media members to question the doctor's findings – and many feel the result is both hypocritical and "fat shaming."
Outkick founder Clay Travis broached the topic on his "Outkick the Show" podcast on Wednesday, saying that it seemed like reporters were "begging and pleading for Donald Trump to die" when they heard the president was healthy.
"I've never heard so much of an obsession about how much a man weighs," Travis said before pointing out that the media wouldn't be able to get away with fixating on physical appearance if Hillary Clinton had won the election.
"When Hillary Clinton's weight came out, if everybody was like, 'Man, Hillary Clinton is... fat. There is no way that she actually weighs what the doctor said she weighed,' the media would have lost their collective --d damned minds," Travis said. "Everyone would have said, 'This is so sexist. This is so misogynistic.'''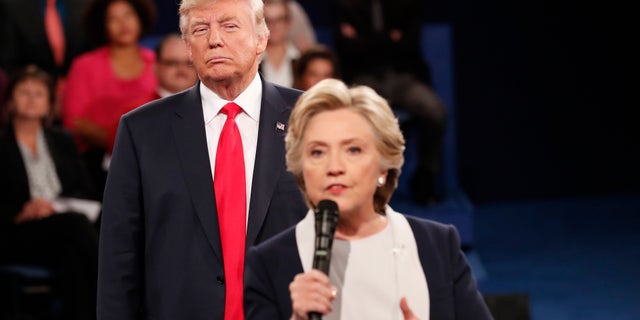 Many White House correspondents appeared to be in disbelief that Trump was given a clean bill of health and spent nearly an hour peppering Jackson with questions as they fished for maladies.
Conservative commentator Britt McHenry agreed with Travis and told Fox News that the media is being "hypocritical" because similar rhetoric would be considered "fat-shaming" if Clinton had won the presidency.
"A large portion of the press is so adamant in its pursuit to take down Trump, they're disregarding facts and decorum in the process. You cannot condemn the use of the term 'fake news' and then go into a White House press briefing and ask about ice cream scoops, or go on air and say the president has a heart disease when his presidential physician said otherwise," McHenry said. "As long as the president is healthy, I couldn't care less if he eats two scoops of ice cream or McDonalds."
"As long as the President is healthy, I couldn't care less if he eats two scoops of ice cream or McDonalds."
University of Southern California Associate Professor of Clinical Physical Therapy E. Todd Schroeder told Fox News that "body composition and weight is a sensitive topic for both men and women" and while people might not like Trump, that doesn't make it okay to attack his appearance.
"If Hillary Clinton was president, had a physical, and classified as overweight, I am confident the report would receive little attention and certainly not ridicule. If the media tried to address her overweight condition in the same manner President Trump is receiving, there would be a large response from the public on how inappropriate it is to shame someone for their weight," Schroeder said.
"If Hillary Clinton was President, had a physical, and classified as overweight, I am confident the report would receive little attention and certainly not ridicule."
Psychotherapist and author Jonathan Alpert pointed at a larger issue that is going on in America at the moment, pointing to a recent BuzzFeed article titled, "37 Things White People Need To Stop Ruining In 2018." He said that many liberals feel it's okay to make fun of white people, but using the same rhetoric about other groups wouldn't be accepted.
"I think the fat-shaming is more evidence of that. You have people who are essentially making fun of the president's weight... I think there is a double-standard, or maybe it's a triple-standard because typically men aren't fat shamed," Alpert told Fox News. "So you have, not only a man being fat-shamed but you have a president being fat-shamed. I don't think a female president would be fat-shamed."
MSNBC's morning show star didn't only fat-shame Trump, he claimed to know how much someone can weigh by looking at them.
"I know somebody who is 6'3″ and weighs close to 239 pounds. And all I can tell you is this -- if that's what 239 pounds looked like -- I would weigh 170 pounds. So, yes, I have great respect for people who have great respect for this doctor. But if that's what 6'3″, 239 pounds looks like -- that's a shock to me," Scarborough said on Wednesday morning.
Alpert said that Scarborough and his mainstream media peers would be "called into question" for mocking the appearance of any president outside of Trump.
An assortment of publications mocked the doctor's findings and a Twitter account claiming to be a "rogue" senior White House adviser tweeted false information that Jackson fudged the numbers and Trump actually weighs 339 pounds. The untruthful message has been retweeted over 6,800 times and favorited by nearly 15,000 people.
"In my view as a therapist, it's unacceptable to make fun of someone's weight or how they look," Alpert said.