Hulk Hogan's ex-wife Linda slams him in the press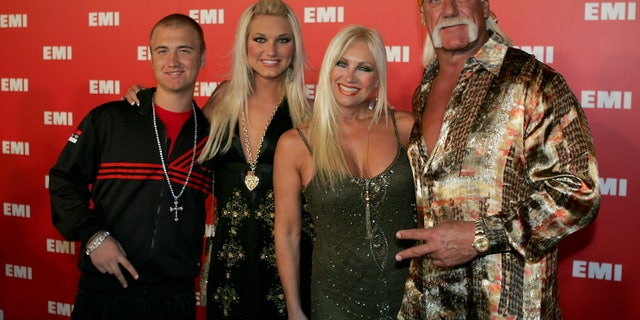 As Hulk Hogan spends his days in a Pinellas County, Fla., courtroom, fighting Gawker for publishing an illicit tape of him, his ex-wife Linda Hogan is tearing him apart in the press.
Linda Hogan told Inside Edition she doesn't think the man she was married to for more than 25 years deserves a cent from Gawker.
"He has no regret, he has no shame in his game. His attitude is that it is everyone else's fault and I don't really think he is sorry," she said in an interview.
Hulk Hogan, whose real name is Terry Bollea, is suing Gawker for publishing a nearly two-minute clip of him having sex with his then-friend's wife. Bollea insists he did not know the tape, which was captured by a security camera, was being filmed.
Linda Hogan said she first heard of the sex tape in the media. It was published by Gawker in October of 2012.
"I didn't find out about him having the sex tape until it became national news," she insisted. "It is hard to believe I was married to this man, that I had children with, that I lived with, that I had to look at and talk to and trust as my husband and he is doing this kind of stuff behind my back?"
The former reality star, who appeared with the rest of her family on VH1's "Hogan Knows Best," also spoke out to Extra, slamming her ex for the account he gave about how their reality show came to fruition.
"Listen, we did the reality show because this was a family thing. He came to me, he wanted to know if I was up for it because, yes, it would help Brooke, but it would also further his career because wrestling was kind of fading off. This was never something that we all decided as a family because Linda wanted to be famous or Linda wanted to be on TV… This was really for my daughter and the fact that he is out there talking about… that he did this for me, he needs to take responsibility for his own actions."
Linda Hogan is now single. From 2008 to 2012 she was married to Charley Hill, who is nearly 30 years her junior.