Hugh Hefner's Newest Girlfriend: I'm a Good Girl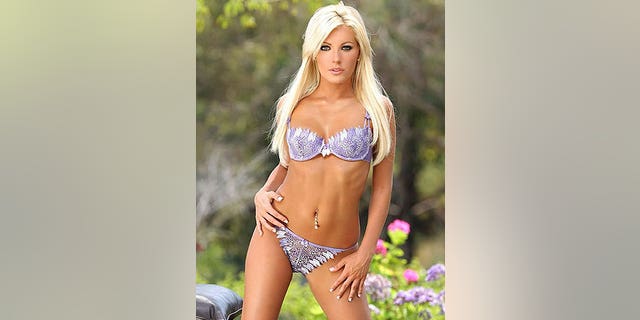 Hugh Hefner has a new Playmate – and this one's a "good girl."
Crystal Harris describes herself on her MySpace page "a good girl, for the most part."
And the busty blonde revealed on E! Online's message board that she has moved into the Playboy mansion, along with 19-year-old twins Karissa and Kristina Shannon.
"Hef gave me permission to fill people in on the new updates as a voice from the mansion," she wrote.
And, although there are no other girlfriends living there at the moment, she revealed "there are a couple that we have interest in. As for now, it is just us three."
The 22-year-old psychology student has been snapped with the Playboy founder on several occasions but has not been officially introduced until now.
Instead, the limelight has fallen on the twins who moved in after former girlfriends Holly Madison, Bridget Marquardt and Kendra Wilkinson left in October.