How Eric Braeden went from playing professional soccer to starring on 'The Young and Restless'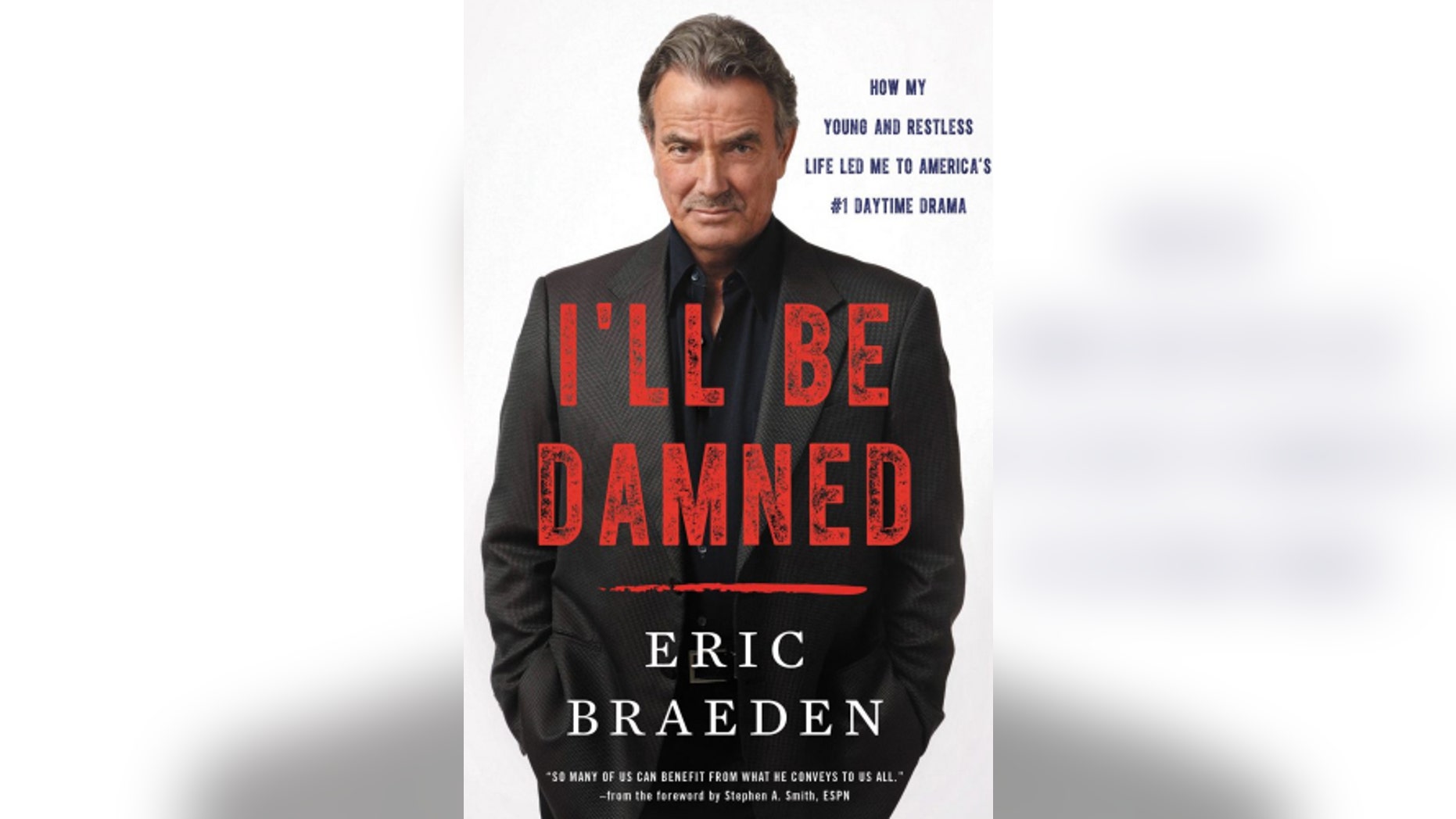 Eric Braeden, who plays complex billionaire Victor Newman on "The Young and the Restless," has written a memoir detailing his fascinating life. Born in Germany in 1941, Braeden writes of coming over to America as a young man and falling into acting.
Through it all, he writes of trying to right the wrongs of his Nazi father by playing for a Jewish soccer team in Los Angeles to visiting concentration camps in Poland. The grandfather of three spoke to Fox News about his extraordinary life.
Fox News: Did you ever imagine that Victor Newman would make you an international star?
Eric Braeden: I didn't have a clue. It has been a big surprise for [me].
Fox News: Who surprised you by telling you they were fans of the show?
Braeden: That goes from Muhammed Ali to George Foreman to the President of Israel to the President of Tunisia to the New York Yankees to the Raiders to the Lakers, it runs the gamut. It is absolutely stunning and mind boggling sometimes.
Fox News: You were born in Germany and you write that your father was a member of the Nazi party.
Braeden: I didn't know about any of that really, nor about the terrible things that happened during the Second World War until I came to Los Angeles and saw a documentary. Because the atrocities were talked about in Germany only in the 60s, not before because everyone was very concerned with rebuilding the country. That is why there was a delayed reaction and then it hit with a vengeance.
It caused a lot of Germans from my generation to be shocked, you're deeply ashamed, you're deeply angry, all kinds of things. I discovered feelings that I don't wish on anyone. So there you are but eventually you deal with it and I did by creating the German-American Cultural Society where I was mostly interested in German-Jewish dialogue. In order to confront these issues one [by] one.
Fox News: Your father died when you were 12. Would you have liked to discuss this with him?
Braeden: I would have loved to discuss it with him and I discussed it with a neighbor who knew my father and told me my father began to have his doubts in early 1941 and my eldest brother remembers my father taking him and my mother into his office and looking at a map and saying, "This is the biggest mistake Germany will ever make." That was in '39 when Germany invaded Poland.
Fox News: You played for a predominately Israeli soccer team in Los Angeles.
Braeden: I played for a team called The Maccabees. We had seven Israelis on the team and two Germans and two Ethiopians and players from Argentina and Brazil but most of my friends were the seven Israelis and we're still friends. That was when I was invited to go to Israel. I went several times, enjoyed it a great deal.
Fox News: You came to America not wanting to be an actor.
Braeden: No, I was intent on studying and I wanted to join the Marine Corps. When I went to the recruitment station I didn't understand any of the measurements, miles and feet and inches. In Europe we deal with decimals. I was totally flabbergasted. He said come back in half a year and take the test again but by that time I was already at the University of Montana on a track and field scholarship.
Fox News: Sports changed your life.
Braeden: I would say definitely. It is still the compass of my life. I always going back to it. I think most psychiatrists couches would empty if people only knew how much it would help their depression and angst if they worked out. It is so basic and so simple.
Fox News: You first started getting roles playing German soldiers. In a way your career started because of World War II.
Braeden: Exactly, perpetuating that stupid image. Hollywood obviously did a lot perpetuating that image, very stereotypical image, in some measure justified. I hated it. After a while I loathed it but it was a way to start in the business. The "Rat Patrol" was a very successful series, anyway I was determined to get out of it and eventually did.