Hollywood legend 'Charo' dishes about guest-starring in 'Jane the Virgin'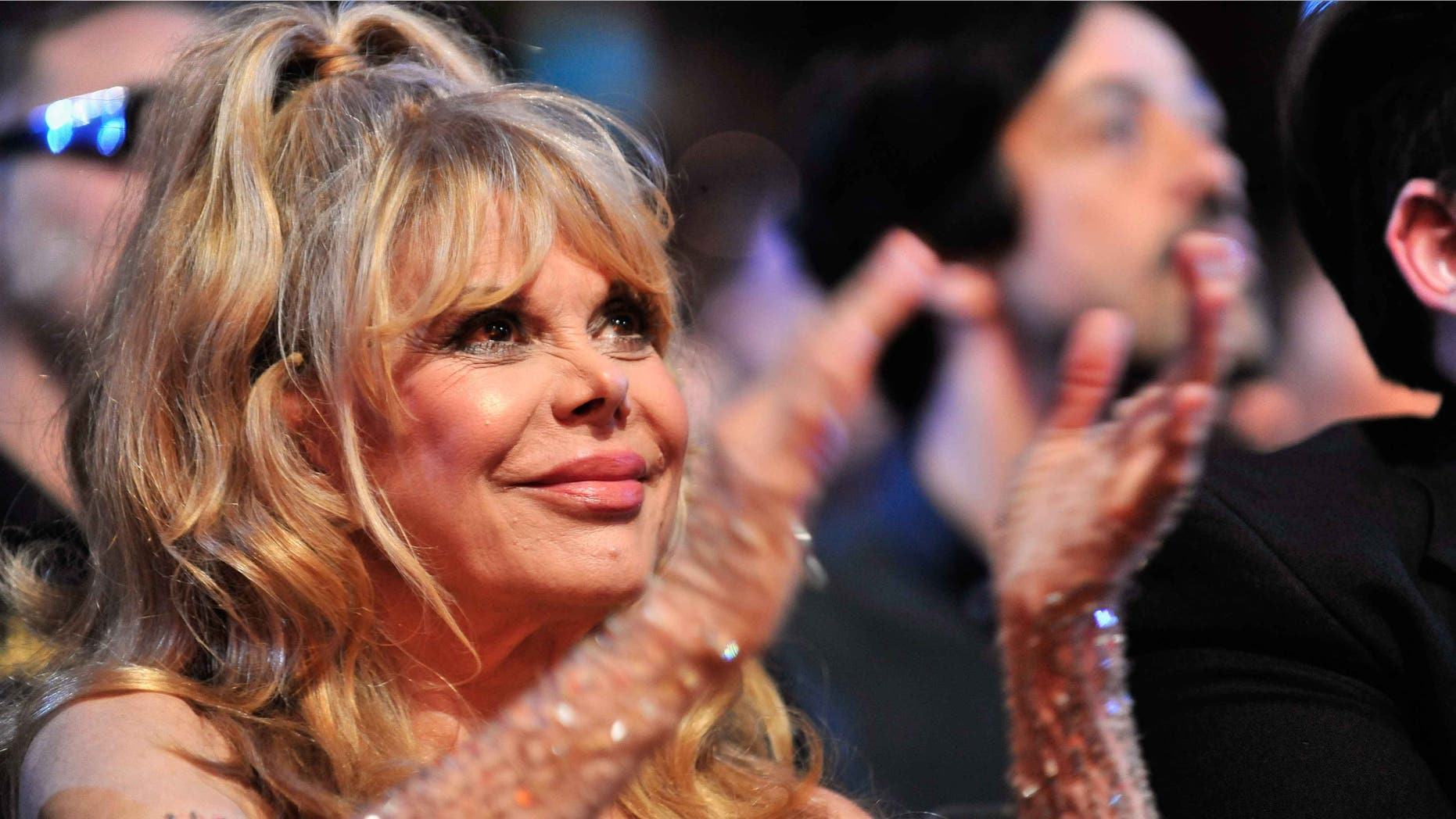 Comedienne and musician Charo, one of the first Latinas to achieve stardom on English-language television, is playing herself in a Monday episode of "Jane the Virgin."
Charo plays a friend of the character Rogelio (played by Jaime Camil), a self-absorbed actor who stars in a telenovela.
The story line, published reports say, is that Rogelio brags to an intern about his long-time friendship with the famous Charo, and embellishes his tale by making the relationship with the star seem more romantic than it really was. After the story makes the tabloids, Charo appears, with no intention of letting Rogelio get away with his lie.
In an interview with Fox News Latino, Charo said she was thrilled to be on "Jane the Virgin," a show she admires. She not only displays her acting chops on the episode, but also her musical talent when she plays the guitar.
"'Jane the Virgin' is one of the most original shows that's been presented in the United States," Charo said. "The secret is not only that the show itself is charming, but the cast – Gina Rodriguez, Jaime, the other actors – is so talented, so extraordinary."
Charo, whose guest appearance on "Jane the Virgin" follows that of Rita Moreno, Kesha and Britney Spears, said huge things lie ahead for Gina Rodriguez, the 31-year-old star of the show.
"She's so talented, so mature for her age," Charo said. "She's a total professional."
Charo, who was born in Murcia, Spain in 1951, said she was made to feel at home on the set of "Jane the Virgin."
"They treated me special, it was like being at home," Charo said.
Charo has always made her culture a staple of her career.
She rocked the entertainment world in the 1960s and 1970s with her provocative moves, snug, sexy outfits and cries of "Cuchi cuchi!"
She started out performing with her ex-husband, bandleader Xavier Cugat, and went on to become a household name in the United States, appearing on the most popular shows. She was on the shows of Carol Burnett, Sonny and Cher and Dinah Shore.
Charo never used her birth name — Maria Rosario Pilar Martinez Molina Baeza.
She was a popular guest on "The Tonight Show," appearing on it dozens of times. She was a practical fixture on "The Merv Griffin Show," and guest-starred on "The Love Boat" more than any other actor, according to published reports.
More recently, Charo attracts crowds in shows in Las Vegas, and casinos and halls around the country. She recently taped an episode of "The Steve Harvey Show." Of course, she started out shown only as a silhouette, bellowing her trademark "Cuchi-cuchi!"
"Instantly, the audience said 'Charo!' They knew," she said.
She is not slowing down. It's not in her DNA.
"The 'Cuchi-cuchi' is stronger than ever," she said in her bubbly, husky voice.
The busy whirlwind is starring in and producing a reality series called "Charo in Charge" for Televisa USA.
The series is about Charo's multi-generational family's life in Beverly Hills.
It will offer glimpses of her sister Carmen, who is her costume designer, Charo's husband and manager, Kjell Raston, and their son, Shel, who is an actor. Carmen's son, Marco, who is a heavy metal guitarist, also is in the show.
Charo describes herself as somewhat out of place in snooty and staid Beverly Hills.
"My neighbors are quiet, I am not," she said.
"I don't know if they're dead or alive," she quipped.
"I haven't changed," she said. "My family and I live as we did in South Spain. I've had loud music, chickens, birds and a bull in my backyard."
Neighbors, she said, complained that an awful smell was coming from the direction of her house, which led police to the bull.
"I love animals," Charo said.
Charo happily describes herself as "crazy," always ready for a new adventure.
"My goal is to try new things," she said, "to make people forget their problems, make them laugh, and for them to talk about it the next day."