Hollywood Hills Mansion Haunted? Cursed? Definitely For Sale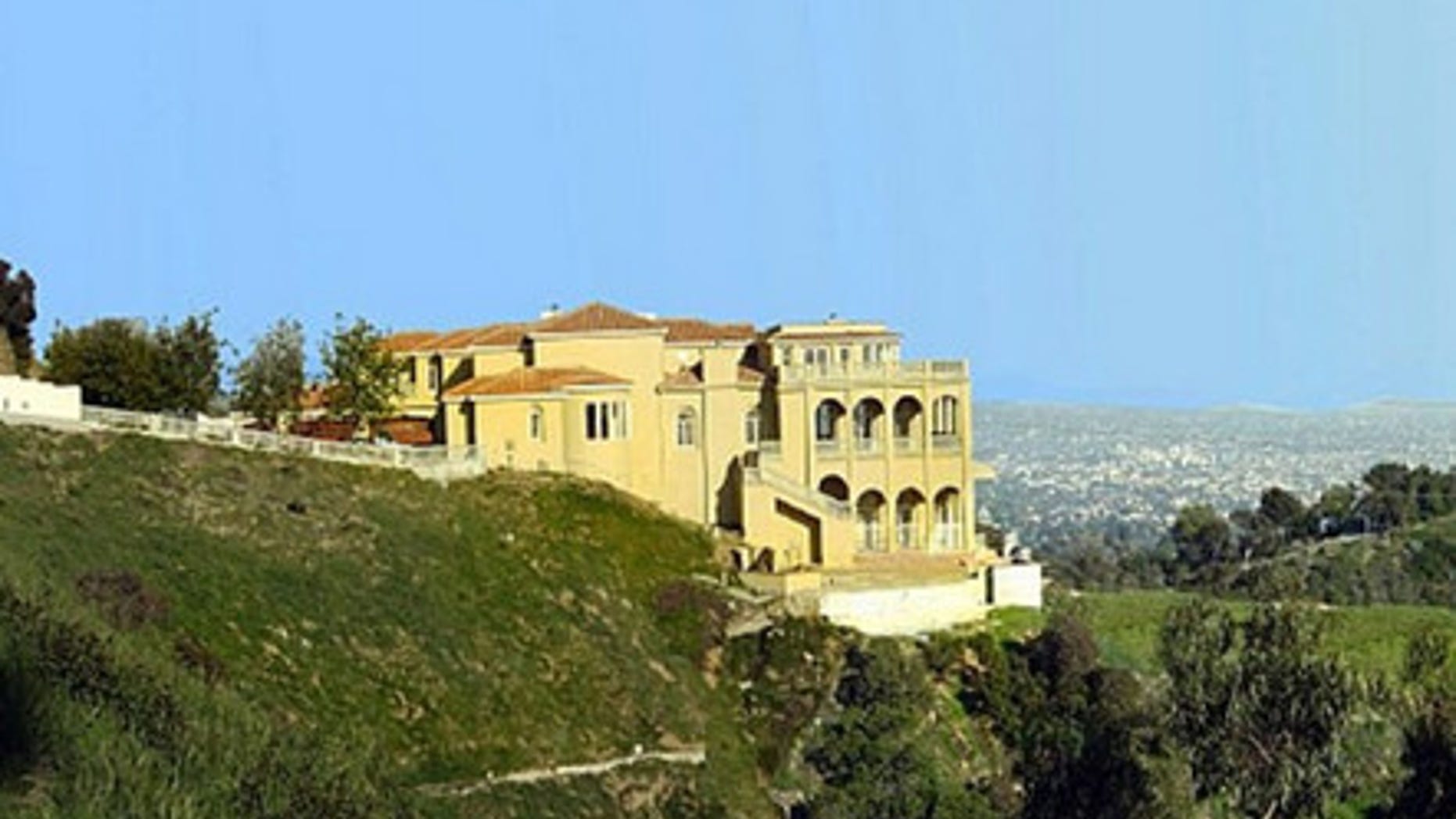 It's an imposing mansion, sitting high on a ridge in the Hollywood Hills with incredible views of downtown LA, the famous Hollywood sign, and surrounding canyon.
But it has sat vacant and unfinished for years. Some say it's haunted, cursed, an old Indian burial ground, or maybe even an alien landing site. Other rumors say a murder occurred there and it was the site of Satanic worship.
Whatever the history may be, the home is an empty, yet-to-be finished mansion located at 2450 Solar Drive, Los Angeles, CA and it's now on the market for $15,200,000.
Because it sits adjacent to Runyon Canyon Park, a popular destination for hikers and dog walkers, trails lead right near the home, so the curious are bound to wonder and speculate on its existence. Why is it boarded up and tagged with gang graffiti? Why is it vacant? Who owns it? Why is it under 24-hour guard?
Sorting out what is true and what is urban legend even inspired New York Times reporter Adam Nagourney to investigate. "I live near there, was hiking there and wondered for a long time what that was. (I) have been asking people about it. When I saw it went on the market, it seemed like a good hook for the story. But the first time I saw it I said, 'there is a story to be written on that thing.' "
As with many homes, there is always a story.
According to listing agent Richard Klug of Sotheby's International Realty, the home has had two owners, "that have gotten into fights." The original owners — and the ones who commissioned the home to be built — divorced before it was finished. It was then sold to a business couple who bought it in 2004 for $3.7 million with the intention of fixing it up and selling it for a profit. When one of the partners went bankrupt, the other partner bought her out and is now the sole owner of the home. According to Klug, the owner of the home (music executive Timothy Devine), "… wants to get out of the real estate business and wants to get back to music."
So what about rumors that it is haunted and cursed, or it's the site of Satanic worship?
According to The New York Times article, the home has become a magnet for riff-raff — some more raffish than others. The Armenian Power gang used the home as their clubhouse and tagged the home with graffiti. It became a teen hangout spot for weekend raves. It also took turns as a crack house and, yes, a place for Satanic worshipers. No reported murders or aliens, though. Police nailed the windows and doors shut only to have them pried open again for more mayhem. That's when Devine hired a 24-hour guard to " … run off the gangs, squatters, crack smokers, interlopers, and curiosity seekers."
With a guard now in place and a price on the home, the goal is to find a buyer. The Mediterranean-style home sits on 22 acres and offers incredible views all the way to the Pacific Ocean. Inside is 9,800 sq ft of living space with 5 bedrooms and 7 bathrooms.
Amenities include a 200-bottle wine cellar, 6-car garage, stone floors, pool, and hot tub. Klug says the reason this home is called "uninhabitable" is because it's still unfinished and requires a certificate of occupancy. There are subdivision possibilities and, as the listing description states, it is the " … last big parcel in the Hollywood Hills so bring your developers/contractors and clients who want something rare and unique."
The story of this home will be continued, we're sure.
- Diane Tuman, Zillow.com
> See more photos of 2450 Solar Drive
> See more Hollywood Hills real estate