Holly Madison Releases 'The Vegas Diaries,' Reveals If She'll Ever Reconcile With Kendra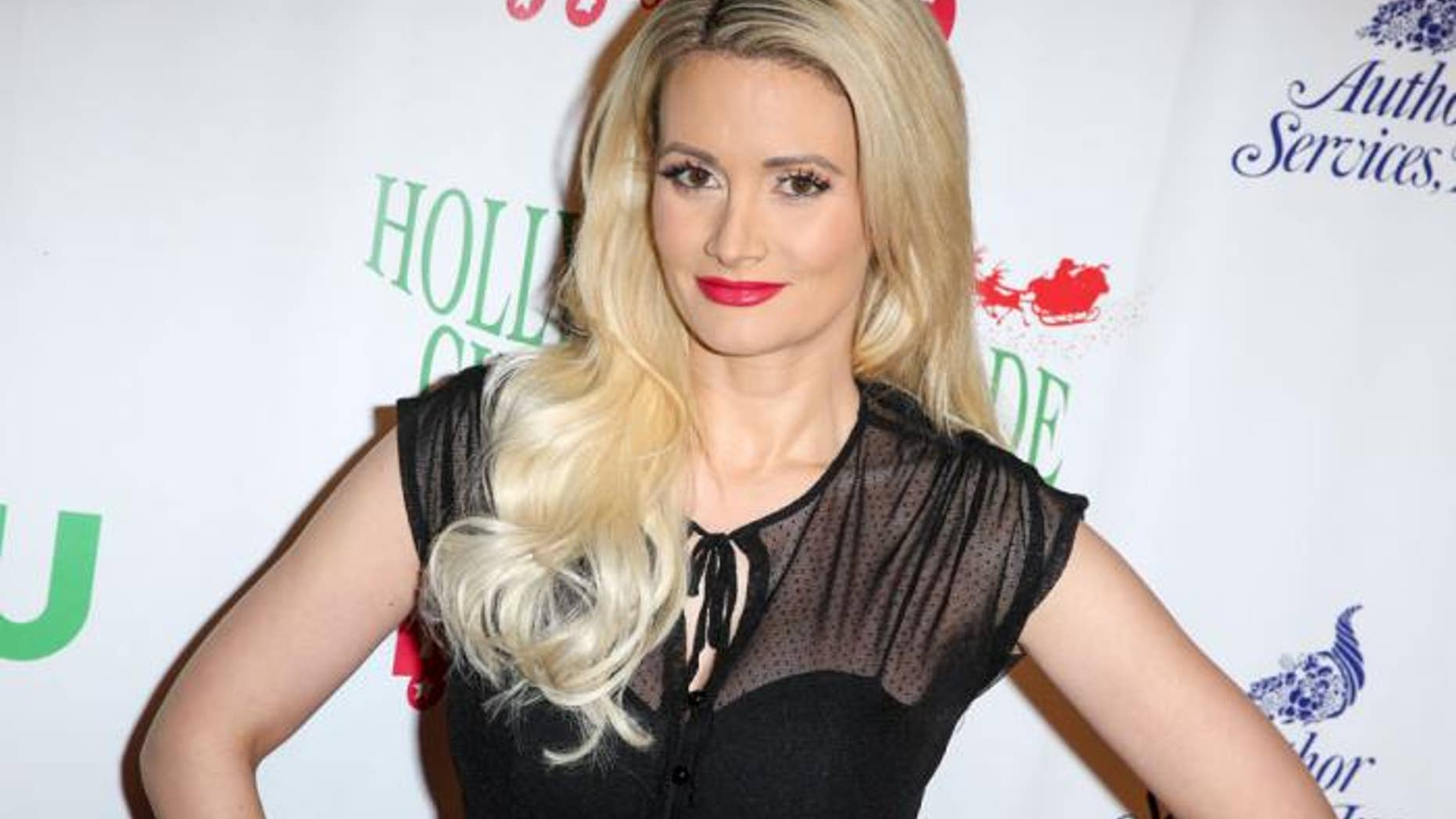 Where does a Playboy Bunny go after leaving the Mansion behind? In the case of Holly Madison, it's straight to Sin City.
The 36-year-old blonde bombshell is back with another sizzling memoir, "The Vegas Diaries," which chronicles her decision to roll the dice, head to Las Vegas, and pursue a burlesque career on the Strip. But this time, Madison, who last year published her juicy tell-all "Down the Rabbit Hole," is now taking more of a comedic approach in exploring what it was really like leaving behind her life as an adored pinup on E!'s hit reality TV series "The Girls Next Door." From stripteasing to finding romance, Madison is revealing all once again.
Fox News Magazine spoke exclusively with Madison about "The Vegas Diaries," as well as being inspired by and whether she'll ever reconcile with .
FNM: What inspired you to write "The Vegas Diaries?"
HM: "The Vegas Diaries" is my sequel to "Down the Rabbit Hole," which came out last year. It's a natural continuation of my story. It's about what happens to me after I leave the Playboy Mansion. It's about my first three to four years in Las Vegas and how I was finding myself, dating for the first time time, revamping my career, and having all of these crazy, fun experiences. It's really my coming-of-age story.
FNM: Why go to Las Vegas, of all places?
HM: I became really fascinated with burlesque. I was a huge fan of it, and I was asked to do a guest spot in a show with MGM Grand, which I was pursuing. When I moved out to Las Vegas for that job, I just really fell in love with the city. And actually, a different job ended up coming for me, which was "Peepshow." A bigger show, a bigger contract, and more money. So I just moved to Las Vegas and completely started over.
FNM: In your book, you say you were first inspired to learn the art of striptease from a then-unknown burlesque performer named Dita Von Teese.
HM: Yeah! The show was in 2002 and Dita was the headliner. She was doing burlesque for a while, but I believe this was right before she became more mainstream famous. There were several other really dynamic women in the show. What really captivated me about burlesque was how these women were so sexy, glamorous, and fun — but they were doing it on their own terms. Everyone was so unique in the show.
In the world I was in, which was the world of Playboy, I was very fascinated with it, yes. I also thought [Playboy] was sexy and glamorous; however, it was also pretty conformist. So seeing the world of burlesque and how these women were portraying themselves, while keeping their individuality and identity just really fascinated me.
FNM: What was the most difficult chapter to write and why?
HM: You know … I didn't really feel like this one was too difficult, emotionally, as far as the other characters in the book were concerned … I was able to conceal their identities for privacy purposes. I was kind of an over-sharer when it came to my experiences, but I was OK with that. I think the part that I didn't like writing was, well, the first chapter. I had to set up where I was coming from because if readers haven't read the first book, they won't know what's going on. So even having to mention certain people's names again, especially relationships mentioned in a book that I wrote over a year ago — I wasn't really into that. That was honestly my least favorite part to write.
FNM: How did your years in the Mansion, and with Hugh Hefner, impact your dating life in Vegas?
HM: I don't know if it impacted the way I dated. Most people date around in their 20s, and I was in a long-term relationship with someone pretty much straight out of college. I didn't really date too much in college and I had a steady high school boyfriend before that. So I really wasn't out and about dating like a regular person until I was about 29. I had a pretty delayed experience, but I'm glad that I had the experiences that I did.
FNM: You'd think being a Playboy Bunny and appearing on a hit series would mean more opportunities, but you see it as a bit of a setback. Why?
HM: Once you're known in a certain way, especially in America — and if it involves being sexy at all — it really backs you into a corner. It can certainly open opportunities for you in that category, but once you grow and decide you don't want to be in a bikini 24 hours a day, it doesn't really help in terms of doing other things. But that experience did give me a really good story to write about, and it gave me my first best-seller! There's always a way around it.
FNM: What was the most important lesson you've learned about love?
HM: Oh, definitely the most important lesson is that you really have to find yourself first. So many of us spend all of this time just looking for The One. Like, 'Oh, if I can only find The One I would be so happy.' But really, you have to find yourself first, to be happy, or you're never going to find that person.
FNM: In your book, you write that you were "never really the girl next door." What did you mean by that?
HM: I meant that what you see on TV isn't what you always get. Everything is really heavily produced and edited, and you're only left with one sliver of your personality being shown. And I learned that when I dated a few celebrities after I left the Mansion. Sometimes they would be these guys that I've seen on TV and I thought they had these fun personalities. I would think these were funny, nice guys. But in reality, they weren't really that way. And I should have known, considering I was on TV! But it's just so easy as a viewer to believe what you see.
FNM: "The Vegas Diaries" emphasizes moving on and starting a new chapter. We have to ask, do you ever see yourself working things out with Kendra Wilkinson?
HM: I wish her the best, but I'm really happy in my life now. I have great friends and a great family. I don't really … crave a reconciliation. I don't mean that in a mean way. I do wish her the best. I just don't think it's a necessary thing … I don't dwell on the past. I remember the good experiences, but I don't dwell in an era. I'm not constantly looking back and paying tribute to a specific time in my life. I always like to move forward and make each era in my life better.
FNM: And as you know, some people from your past have been very critical of your experiences. How do you respond to critics who may feel that you're rewriting history?
HM: Well, it's definitely my own take. That's what unique about my stories. They're based on my experiences. It was everything I went through. Not everyone who criticizes me was there during those moments in my life. They didn't witness everything I witnessed. I think those people are commenting now because they're embarrassed themselves. They don't want things I said to reflect them. Who knows what they're telling other people, honestly. Some people are just uncomfortable with the truth coming out, but that's not any of my concern. I don't care what other people's problems are with my experiences. I'm just sharing my stories.
FNM: What do you hope readers will get from "The Vegas Diaries"?
HM: I hope people come away with wanting to embrace their single years. So many men love being single and enjoy it, too. And then maybe at some point they decide to settle down. So many women, on the other hand, tend to be busy trying to find that perfect One. I say appreciate and enjoy those single years. I'm married, I have a child [and another baby is on the way], but I don't regret doing the things that I did.