HGTV star Nicole Curtis details how she went from Hooters to 'Rehab Addict'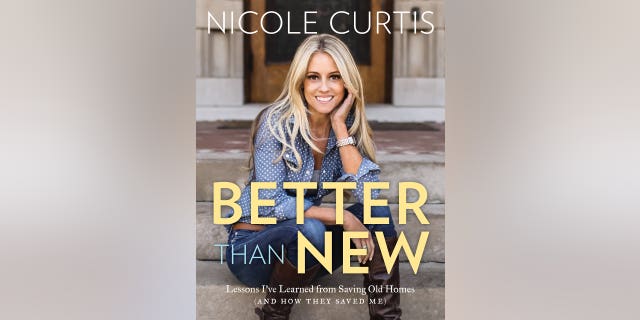 "Rehab Addict" star Nicole Curtis didn't always fix up old home for a living.
The HGTV star had a number of jobs, including waitressing and a stint at Hooters. She reveals it all in her new book, "Better Than New: Lessons I've Learned from Saving Old Homes (And How They Saved Me)."
The now 40-year-old star said she used to clean homes in between shifts at restaurants to have enough money to support her son.
"I never regretted giving up a corporate job to clean houses so that I could make Ethan's second grade Halloween party happen," she told People magazine.
Eventually, she worked in real estate and when she had a meeting about appearing on a possible reality show, Curtis wrote she went to the meeting determined to land her own show.

"I used to be a waitress, and here I am now," she said.
Curtis also opens up in her memoir about why she decided to keep her second pregnancy a big secret. She writes she hid her blossoming belly while filming "Rehab Addict" by holding a mirror in front of her stomach during one shoot.
"Having my newborn child's face plastered all over social media on a Facebook post where someone could cut and paste it and make it a meme, that wasn't for me," she told People.
The star's oldest son, Ethan, now 18, appears on "Rehab Addict," but if given the chance, she wouldn't make that choice again.
"By no means [at age 12] could he make decisions for himself…" she explained. "Honestly, I didn't do it for a storyline. I did it because I was a mom and I had to go back to work after picking him up after school."
"Better Than New" is on sale now.