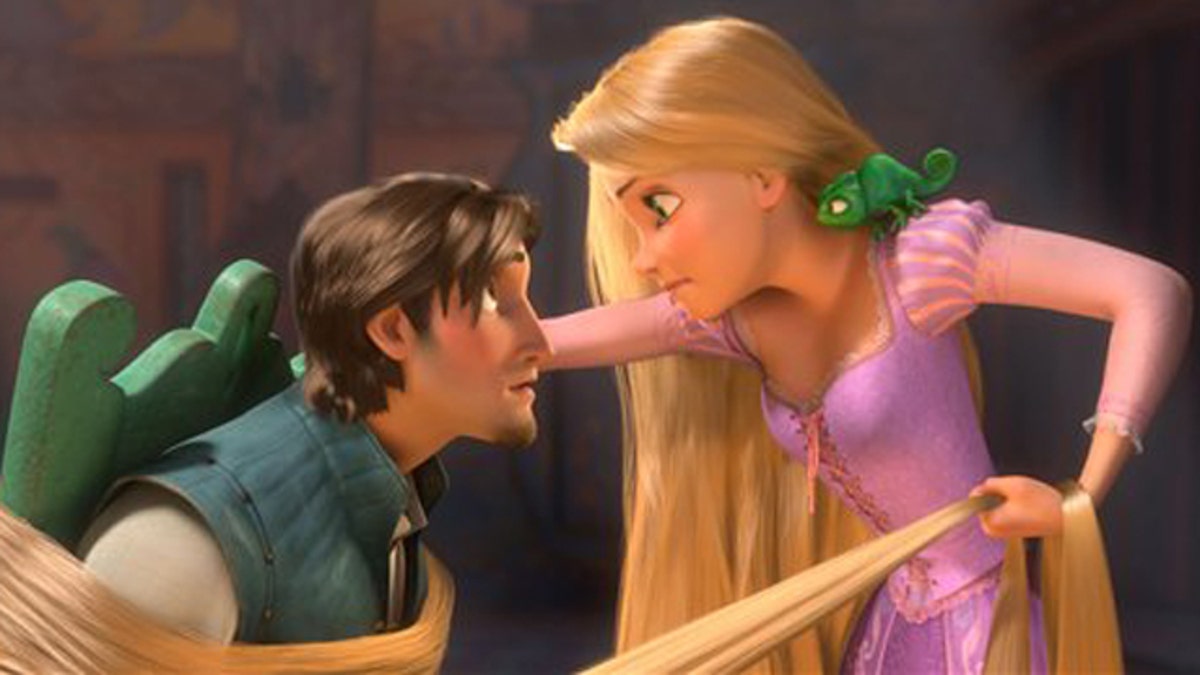 LOS ANGELES -- Hair has won out over Harry Potter at the weekend box office.
Mandy Moore's animated musical "Tangled," a new take on long-haired fairy-tale princess Rapunzel, sewed up the No. 1 spot with $21.5 million in its second weekend, according to studio estimates Sunday. That raised the Disney release's domestic total to $96.5 million.
"Tangled" had debuted in second-place over Thanksgiving behind "Harry Potter and the Deathly Hallows: Part 1," which had been at the top of the box office the two previous weekends.
"Harry Potter" slipped to No. 2 this weekend with $16.7 million. The next-to-last chapter in the Warner Bros. franchise about the teen wizard lifted its domestic haul to $244.2 million.
Playing largely to family crowds, "Tangled" should hold on well through the holidays, said Chuck Viane, head of distribution for Disney.
"It's not very often the second week of a movie that it ends up the No. 1 movie," Viane said. "This will be one of those leggy movies that just keeps playing and playing."
Business was off sharply after a brisk Thanksgiving weekend, which is one of the busiest periods of the year at movie theaters.
With just $88 million in overall receipts, this was Hollywood's second-worst weekend of the year, behind the meager $81.8 million haul the weekend after Labor Day, according to box-office tracker Hollywood.com.
"It was a bad weekend," said Paul Dergarabedian, analyst for Hollywood.com. "It just shows that people got a lot of their movie-going out of the way over that five-day Thanksgiving weekend, and this weekend, they went, `Ahh, we've seen it."'
Overall revenues also were down from last year. The $88 million in revenue was off 11.5 percent compared to the same weekend in 2009, when "The Blind Side" led the box office with $20 million, according to Hollywood.com.
The weekend's only new wide release, Rogue Pictures' action tale "The Warrior's Way," was a dud with just $3.1 million. Playing in 1,622 theaters, "The Warrior's Way" averaged a weak $1,881 a cinema, compared to $5,967 in 3,603 cinemas for "Tangled."
Starring Kate Bosworth, "The Warrior's Way" is a martial-arts adventure about an assassin hiding out in the Old West.
Natalie Portman's ballet drama "Black Swan" had a huge debut in limited release, taking in $1.4 million in just 18 theaters, for a whopping average of $77,459 a theater.
Released by Fox Searchlight, "Black Swan" stars Portman as a dancer who begins to lose herself in delusion amid the pressures of preparing for the lead in Swan Lake. The film gradually expands into nationwide release through Christmas week.
Also in limited release, Jim Carrey and Ewan McGregor's gay romance "I Love You Phillip Morris" opened solidly with $113,200 in six theaters, averaging $18,886.
Carrey stars as a scam artist who finds the love of his life (McGregor) in state prison. The movie gradually expands into wide release through early January.
Estimated ticket sales for Friday through Sunday at U.S. and Canadian theaters, according to Hollywood.com. Final figures will be released Monday.
1. "Tangled," $21.5 million.
2. "Harry Potter and the Deathly Hallows: Part 1," $16.7 million.
3 (tie). "Burlesque," $6.1 million.
3 (tie). "Unstoppable," $6.1 million.
5. "Love & Other Drugs," $5.7 million.
6. "Megamind," $5 million.
7. "Due Date," $4.2 million.
8. "Faster," $3.8 million.
9. "The Warrior's Way," $3.1 million.
10. "The Next Three Days," $2.7 million.