Gwyneth Paltrow thanks supporters along with a chicken recipe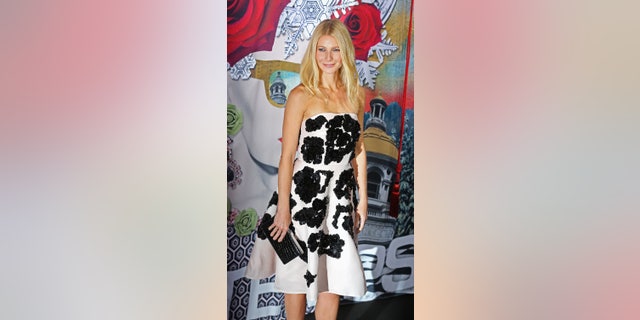 Gwyneth Paltrow took to Goop and the lifestyle site's regular weekly email Friday to offer thanks to supporters standing by her and her "consciously uncoupled" husband, Chris Martin, in their freshly announced separation.
But first there was chicken. Three ways to prepare it, in fact. The thanks came in the form of a P.S. below her usual introduction, as in:
"P.S. CM and I in deep gratitude for the support of so many." She added a little heart at the end.
The 41-year-old actress announced their split Tuesday on Goop, staying away from the D word — divorce — and earning a new round of sneers and mockery when she used the New Agey term "conscious uncoupling" instead, with explanation.
Paltrow and the frontman for Coldplay married in 2003 and have two children.