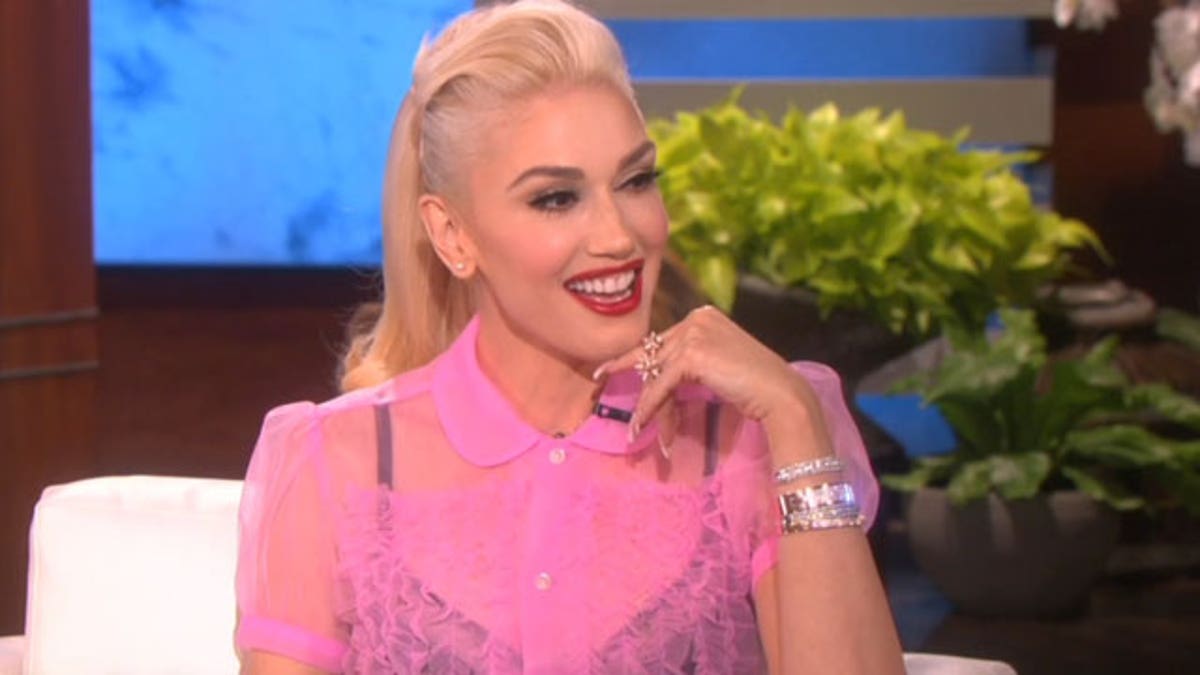 With Gwen Stefani's new album, "This is What the Truth Feels Like," coming out in a few weeks, the former No Doubt frontwoman sat down with Ellen DeGeneres to talk about her upcoming release and her boyfriend, Blake Shelton, who inspired her recent single "Make Me Like You."
"It's unbelievable," Stefani said, opening up about how quickly she developed her latest album. "About four or five of the songs I just wrote in January. So it's just really cool to make music and be in real time and share it with everybody and feel everybody's love and support and energy. It's just been a magical record."
WATCH: Gwen Stefani Releases Romantic Pop Song 'Make Me Like You'

While she was more than happy to share some insight into her creative process, the 46-year-old singer got a little reticent when it came to Shelton and the role he played as her muse.
"So let's talk about Blake," Ellen ventured as a smiling pic of the cute couple came up on the screen behind them.
"I thought it would be a good idea not to talk about Blake," Stefani said. "See what would happen."
WATCH: Gwen Stefani and Blake Shelton Exchange Flirty Messages Over Twitter
Undeterred, Ellen continued to show photos of the couple, including a shot of Stefani sitting on Shelton's lap at Clive Davis' pre-Grammys party earlier this month.
"They didn't have enough chairs at that event?" Ellen quipped, causing Stefani to burst out laughing. Despite the giggles, Stefani still shied away from commenting.
Ellen later asked the singer to recount how Shelton "popped the big question," a teasing way of saying he asked her to be a mentor for his team on the upcoming season of "The Voice."
"Did you rehearse that [question] before?" Stefani asked, laughing.
WATCH: Blake Shelton Poses With Gwen Stefani's 'Blake' Sign From Her 'Make Me Like You' Video Because Love Is Real
Getting serious, Stefani said, "I want to be on that show as much as possible. I got so much out of it."
"Yeah, ya did," Ellen chimed in, sending Stefani into a giggle fit once again.
Try as she might, Ellen couldn't get Stefani to opening up about her boyfriend, but you've got to respect her valiant efforts.
Stefani's interview with Ellen airs Thursday. Check here for local listings.