'Grey's Anatomy' spinoff 'Station 19' hopes to keep fans hooked on Shonda Rhimes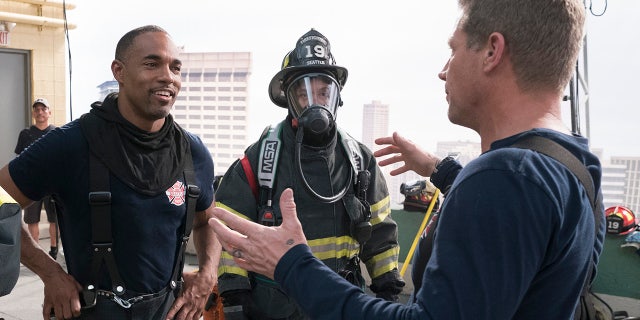 PASADENA, Calif. – ABC is hedging its bets that fans of the long-running series "Grey's Anatomy" will want to tune in for a spinoff set in a fire station.
Shonda Rhimes, who recently inked a deal with Netflix, will premiere "Station 19," a spinoff of her hit medical drama on ABC. The show follows Jason George's Ben Warren character as he transitions out of his role as a surgeon and into a new gig as a firefighter at the station three blocks away from the hospital that is the focal point of "Grey's Anatomy."
"We exist in the same universe. The show is 'Grey's Anatomy'-adjacent… There's a lot of potential for cross-pollination," explained Stacy McKee, an executive producer on the show, at the Television Critics Association's Winter Press Tour.
McKee said George was the right star to follow to new territory.
"His character seemed like such an organic character to transition into a spinoff… If you followed Ben Warren as a character he's changed careers a couple of times… and he's never satisfied if he is stuck somewhere that isn't fulfilling him."
McKee said she is hopeful the show will teach viewers about the work firefighters do the way "Grey's Anatomy" taught viewers about the medical field.
Meanwhile, Rhimes clarified that though she's signed a deal with Netflix, she still has five shows in the works at ABC, including the "Grey's" spinoff, and hasn't cut ties with the network.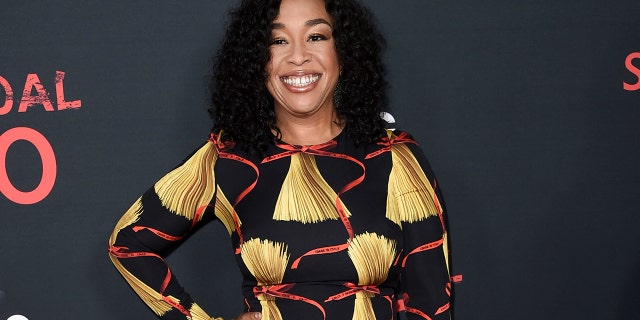 "I think there's a misconception," she said of her highly-publicized deal. "We're already at Netflix and we're on ABC. Our deal with Netflix already began. It's not like we're going to pack our bags... We're here. We have five shows at ABC. We're developing another. We're really happy where we are... It's not as if there's a separation date or something."
The spinoff will air following "Grey's Anatomy" in an effort to keep fans of Rhimes' longest-running show hooked.
George is hopefully the spinoff will be a hit.
"I'm going to play Ben Warren for the rest of my career," he joked. "I know [the backstory]. I've been playing him for the last eight years or so… I was caught more emotional than I expected saying goodbye to the 'Grey's' family."
It's not the first time a "Grey's Anatomy" spinoff has been featured in ABC's primetime lineup. "Private Practice" starring Kate Walsh ran for six seasons on the network from 2007-2013.
"Grey's Anatomy," which stars Ellen Pompeo, has been on the air since 2005.
"Station 19" premieres on March 22 on ABC.