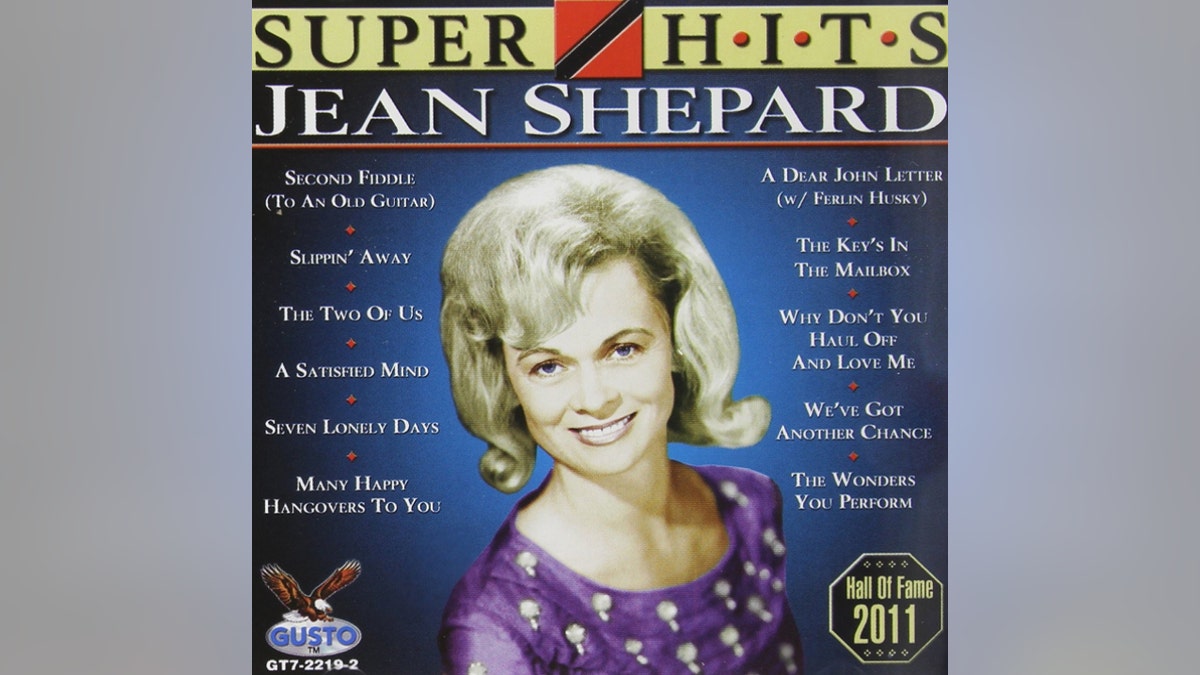 "The grand lady of the Grand Ole Opry" has died.
Jean Shepard, who had a long recording career as an influential female in country music, died Sunday, according to an Opry spokeswoman. She was 82.
Spokeswoman Jessie Schmidt said in a news release that Shepard had entered hospice care last week and died in Nashville.
"The Opry family is truly saddened by the news of Jean's passing," Opry vice president and general manager Pete Fisher said in the statement. "Although we will miss Jean's presence on the Opry stage, she has left us the wonderful gift of her music which will be remembered for generations to come."
Shepard joined the cast of the Grand Ole Opry in 1955 and helped set the standard for women in country music, choosing to tour as a solo act rather than as part of a group. She presented a strong female point of view on songs like "Twice the Lovin' in Half the Time" and "The Root of All Evil (Is a Man)," influencing such key figures in country music as Loretta Lynn who came along a decade later.
Shepard also was credited with releasing country music's first concept album, "Songs From a Love Affair," in 1956.
Shepard was born in Pauls Valley, Oklahoma, and was one of 10 children. She was raised near Bakersfield, California, where she listened to the Grand Ole Opry, the show she later performed on.
Her career began in the 1940s. According to the Grand Ole Opry website, Western swing musician Hank Thompson saw her at age 14, singing and playing bass in the Melody Ranch Girls, an all-girl band, and helped her begin recording.
She paired with fellow Hall of Fame member Ferlin Husky in 1953 on "A Dear John Letter," her first No. 1 country hit.
In 1963, her husband at the time, country singer Hawkshaw Hawkins, was killed in a plane crash along with Patsy Cline and Cowboy Copas.
In 2005, she became the first female singer to reach 50 years as a Grand Ole Opry member, according to the Opry's website.
Shepard was inducted into the Country Music Hall of Fame in 2011 as she continued to perform regularly on the Grand Ole Opry.
Shepard is survived by her husband, Benny Birchfield, and sons Don Robin Hawkins, Harold Franklin Hawkins II and Corey Birchfield.
Funeral arrangements were incomplete.
The Associated Press contributed to this report.