Grammy-winning folk musician Doc Watson dies at 89, manager says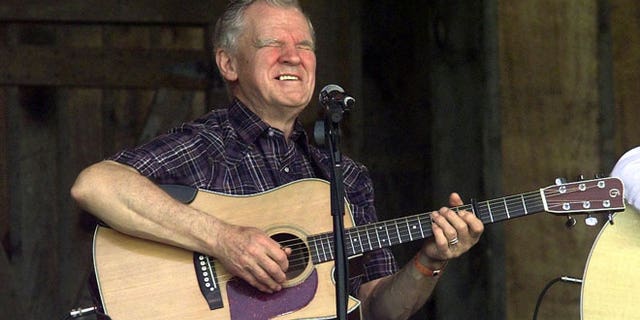 WINSTON-SALEM, N.C. – The manager of Grammy-winning folk musician Doc Watson says the artist has died. He was 89.
Mitchell Greenhill said in a news release that Watson died Tuesday at Wake Forest Baptist Hospital Medical Center in Winston-Salem, N.C. A hospital spokeswoman also confirmed Watson's death.
Watson was a master flatpicker, playing his acoustic guitar at lightning speeds that could intimidate other musicians. The blind musician also sang and played other instruments, including the harmonica.
His many awards include the National Medal of the Arts in 1997 and the lifetime achievement award from the Grammys in 2004. His albums earned seven other Grammys.
Watson was also known for Merlefest, an annual gathering of musicians in Wilkesboro named after his son, who died in a tractor accident in 1985.