Gisele Bundchen celebrates end of runway career with nude photo shoot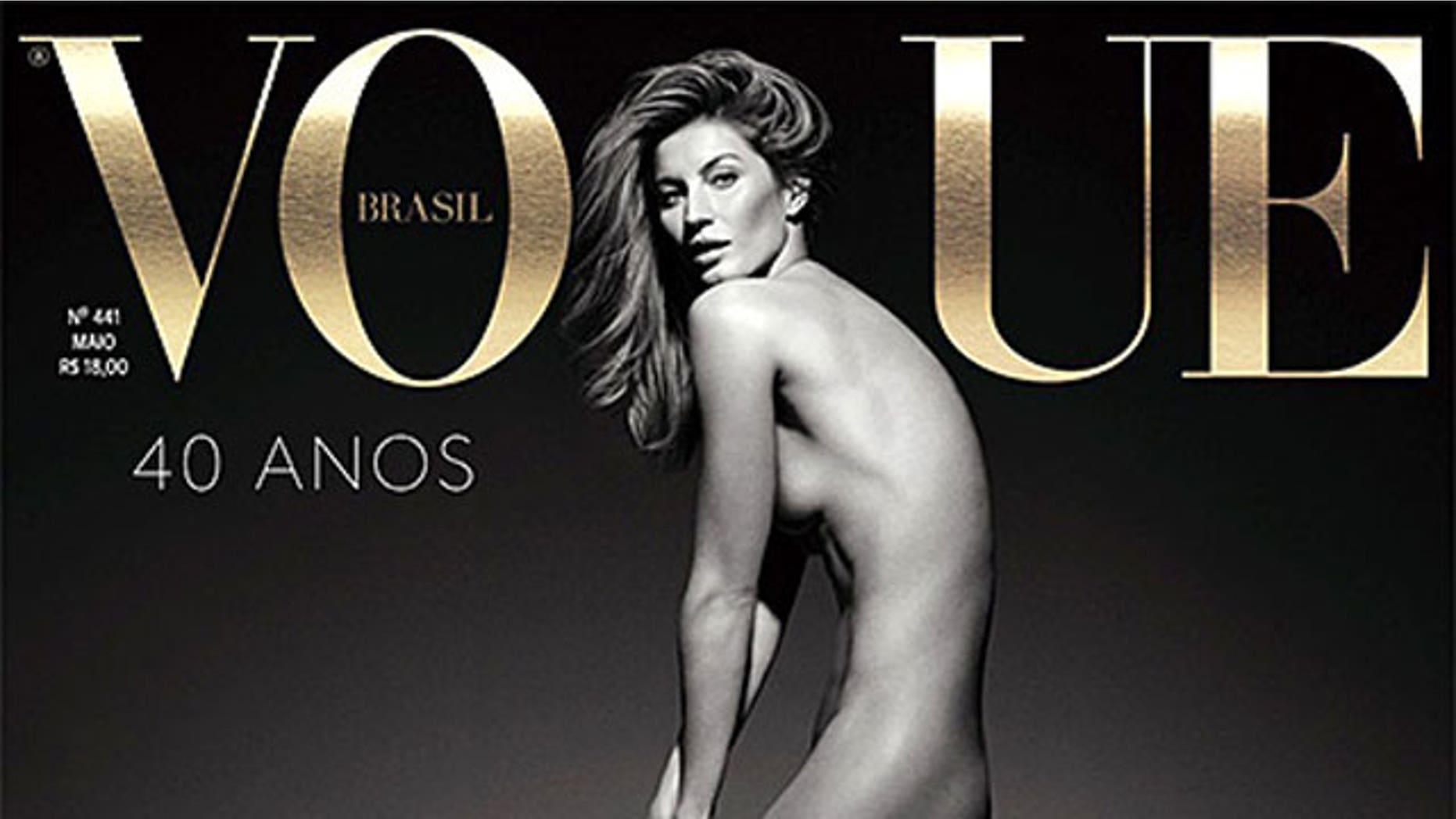 Gisele Bundchen retired from the runway only to bare her entire body on the cover of a high-fashion magazine.
Completely nude, the supermodel is posing like a Greek statue while holding the letter "G" and number "20" on the latest cover of Vogue Brasil. The new issue pays tribute to Bundchen's own 20-year career while celebrating the magazine's 40th anniversary.
PHOTOS: Stars Who've Posed Nude While Pregnant
"My 20-year career celebration cover @voguebrasil," she captioned the cover on Instagram. "Thanks to everyone who is part of this special edition."
This photo shoot is an affirmation that while Bundchen has walked her last runway, she hasn't given up on modeling altogether.
VIDEO: Gisele Shares First Runway Pic at 14 Years Old
"I don't see how to continue [modeling on the catwalk]... and stopping will leave room for other projects I have for myself," Bundchen told the Folha de Sao Paulo newspaper before strutting her stuff one last time at Sao Paulo Fashion Week on April 15. "Automatically my body tells me if what I do is worth it, and it asked to stop. I respect my body, it's a privilege to be able to stop."

NEWS: Jennifer Aniston Wants Gisele Bundchen's Body
What do you think of the 34-year-old supermodel's nude cover? Is this her best yet?