Gigi Hadid won't 'do naked for naked's sake'
Gigi Hadid has posed in everything from Maybelline ads to haute couture and Paris runways, but she has one rule when it comes to stripping down for a photo shoot: she won't "do naked for naked's sake."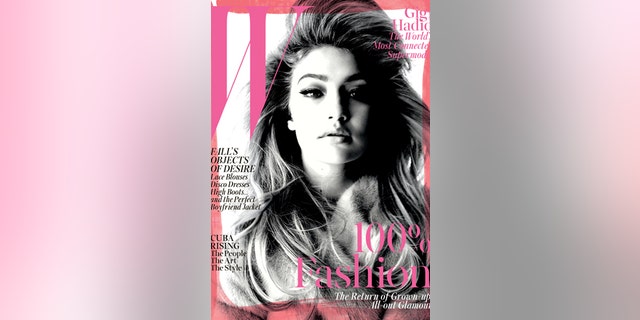 The model spoke about her decision to pose nude for a Tom Ford fragrance campaign and how it helped launch her career.
"I've never been scared of being naked in pictures," she told W Magazine. "But I wouldn't do naked for naked's sake. With Tom, it was an easy decision. When you think of scent, you don't think of clothes. In the beginning, I thought Tom would not want to know my name. But he made a space for me in the high-fashion world. When Tom liked me, other jobs followed."
Before making it as a model, Hadid was used to the spotlight. The daughter of real-estate mogul Mohammed Hadid and "Real Housewives of Beverly Hills" star Yolanda Foster, the 20-year-old constantly fights comments that she's a "stuck-up bitch because of how [she] grew up."
"My mom was a model. She met my dad when he was building the Ritz-Carlton in Colorado and she was modeling there," Hadid told the mag. "Although we were very blessed, my parents never wanted us to believe we didn't have to work. They didn't want us to think that our situation would get us through life."
She added, "I have always been aware of the business side of this industry. I've always seen it as a career that required work and planning."