Gigi Hadid fires back at body-shaming 'trolls' calling her 'too skinny,' opens up about Hashimoto's disease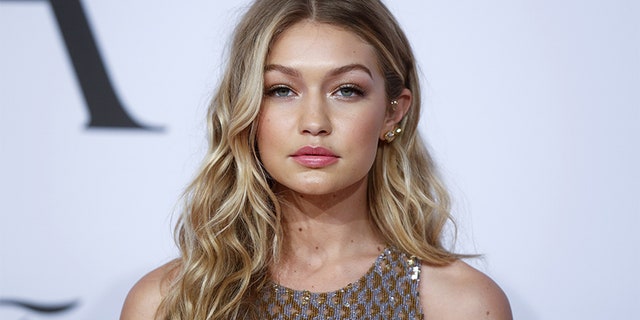 NEWYou can now listen to Fox News articles!
Gigi Hadid isn't holding back.
The 22-year-old dished about body image as part of a Harper's Bazaar interview with Blake Lively.
In the article, which was published online Wednesday, Lively mentioned "the lovely part of social media that everyone, famous or recluse, has to deal with: trolls."
"Yeah, and most of it is just nonsense," Hadid said. "But it can still hurt. Nowadays, people are quick to say, 'I used to love Gigi's body, and now she just gave in.' But I'm not skinny because I gave in to the industry."
She continued, "When I had a more athletic figure, I was proud of my body because I was an amazing volleyball player and horseback rider. But after discovering that I have Hashimoto's, I needed to eat healthy and work out."
The supermodel revealed in December 2016 she was diagnosed with Hashimoto's disease, which affects the thyroid gland.
Lively also referenced different types of criticism Hadid has faced over her figure.
"You were body-shamed for being 'too big' when you first started modeling, she noted. "And now you're body-shamed for being 'too skinny.'"
BELLA HADID REVEALS ALTER EGO IN INSTAGRAM POST
Hadid then made a confession about her physique.
"If I could choose, I would have my a-- back and I would have the t--- I had a few years ago," she said. "But, honestly, we can't look back with regret. I loved my body then, and I love my body now."
She also had a message for anyone reading the article.
"I want you to realize that three years from now you will look back at a picture from this time period and be like: 'Wow, I was so hot. Why did I feel so bad about myself because of some stupid thing someone said?'"
Hadid's comments come after she spoke in February about the changes in her body since she was diagnosed with Hashimoto's disease.
"I've loved my body when I was just diagnosed and I loved [it] going through it and I love my body now," she told E! News at the time. "It's just about everyone accepting their body as it matures and knowing that it's not always going to look the same and you can love yourself in all different sizes."
Fox News' Katherine Lam contributed to this report.