Giada De Laurentiis didn't speak to Bobby Flay after 'Iron Chef' loss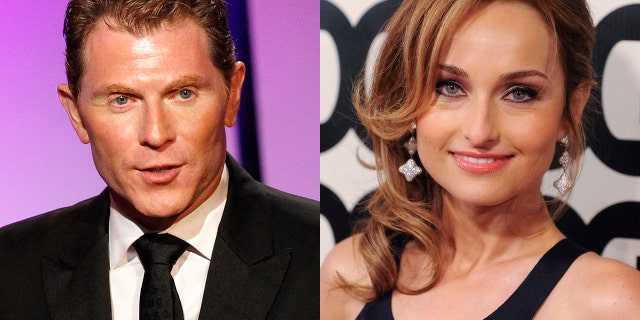 NEWYou can now listen to Fox News articles!
Giada De Laurentiis knows how to hold a grudge.
After the star teamed up with Bobby Flay for an episode of "Iron Chef" in 2006, she didn't speak to him for nearly a decade.
In a new interview, De Laurentiis revealed that she felt Flay acted like a "jerk" when they competed together against Rachael Ray and Mario Batali.
"We lost and he thought it was funny," De Laurentiis told "Beyond The Plate," according to People. "He didn't think it was any big deal that we lost. I did not talk to him for eight months' eight months! I did not. Nothing. Silence."
The 47-year-old said she found it frustrating that Flay didn't seem to take the competition as seriously as she did.
"I thought, you know, I took this very seriously. It was a very big show, especially at that time, and I've cooked, I've gone to culinary school, I worked on my own dish all by myself and I felt like he sort of half-a--ed it," she recalled. "It was just TV [to him]. I took it very seriously. I think Rachael took it very seriously, and I was really disappointed."
The Italian-born chef said she began to question her friendship with Flay when he didn't apologize after their loss.
"He didn't say, 'Hey I'm sorry that we lost,' or 'Hey, you know we'll do it again,'" she said. "Nothing. He's just like walked away and I thought, you're a jerk and I'm never — I never want to be around you again."
The pair seem to have worked through their issues and are close friends now.
"Now of course we're best buddies and we hang out," she concluded.