George Lopez Channels Charlie Sheen on his Show's Cancellation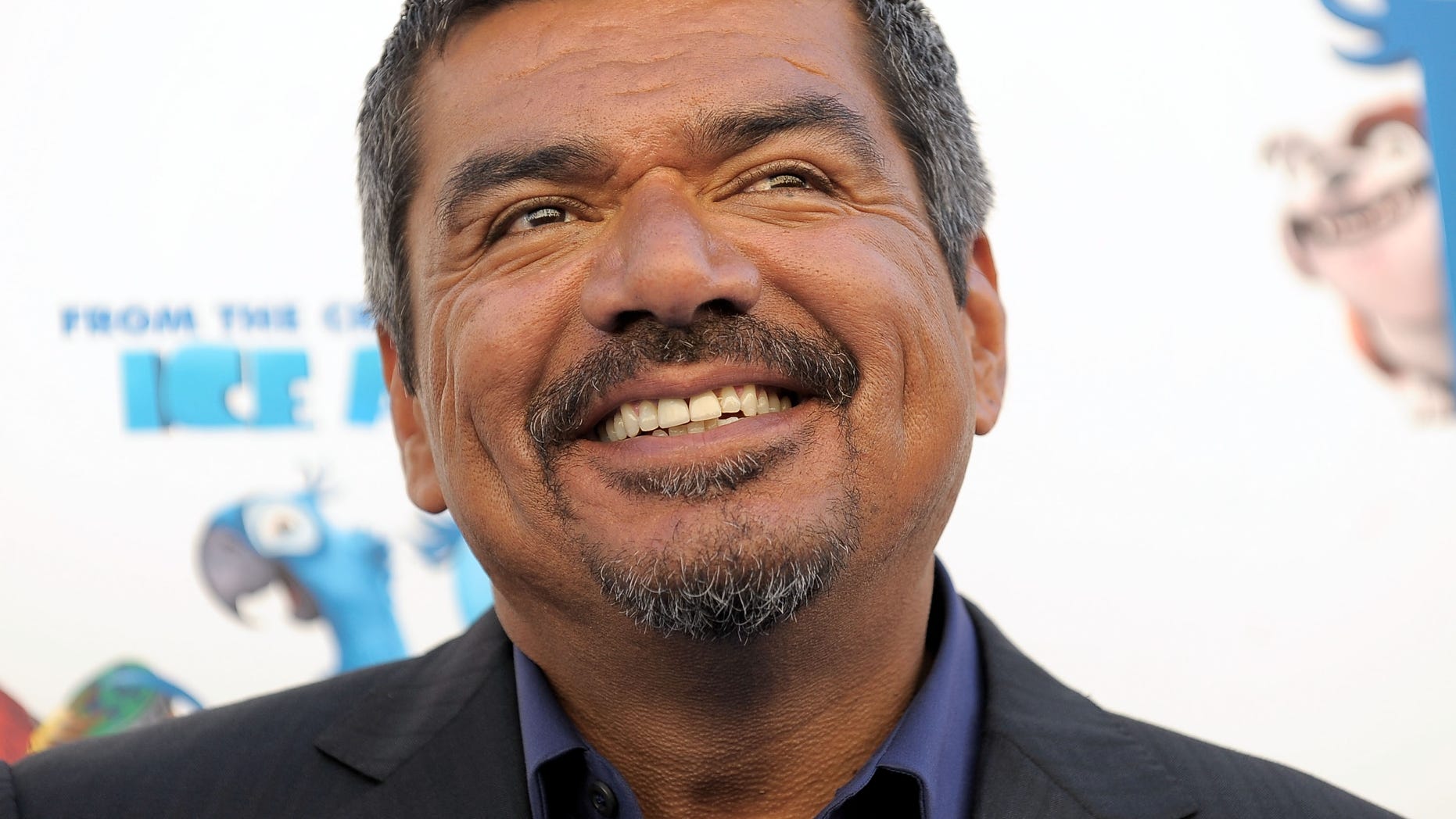 It turns out that George Lopez can even laugh about his show's cancellation.
The comedian, who had previously given choice quotes when his sitcom was cancelled, had a good time with his 'Lopez Tonight' audience during his monologue for his penultimate show.
As he came out to raucous applause and cheers, Lopez deadpanned, "Everybody please, settle down, I only have until tomorrow night, so relax."
And he also went topical.
"So did you guys see the news?" he said. "Unemployment is at an all-time high and for Latinos it just got higher!"
Lopez said that everyone wants to know what he's going to do now. He said he would follow in the footsteps of every celebrity who came before him and turn to elicit drugs.
"I'm gonna get on the pipe! Lose that unwanted 110 pounds I've been trying to lose."
And then alluding to another high-profile celeb who lost his job, Charlie Sheen, he said, "But I'm taking it good, I'm straight, believe me"
"My goddesses are a wreck....they left me," he joked.
We're not saying goodbye," Lopez added.
"We're saying cable doesn't work. The next time you see Latino and a black guy on TV, write this down, Ortiz-Mayweather in Las Vegas."
For his part, Conan O'Brien, who bumped Lopez to 12 a.m.(with Lopez's blessing), mourned the end of the show.
"Had it not been for George being so incredibly supportive of me I would not have come to TBS," O'Brien said after the first commercial break. "It makes me really sad that TBS and George could not work this out … so tonight all of our thoughts are with George and his staff and his crew."
The last episode of 'Lopez Tonight' is Thursday night.
Lopez also plugged his tour with Carlos Santana for the Divine Rascals Tour on September 3-4.
But despite his show coming to an end, Lopez won't be starved for work.
"I did get some good news this morning, Sony announced they're doing a sequel to the Smurfs movie," he said referring to the movie he stars in.
"So today I lost some work because I'm brown, but I got some work because I'm blue."
Follow us on twitter.com/foxnewslatino
Like us at facebook.com/foxnewslatino