'Game Of Thrones' renewed for a fourth season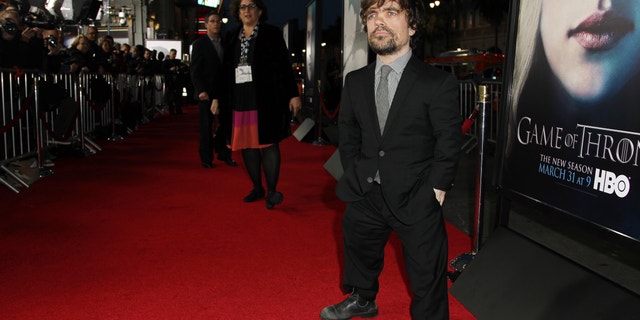 The epic fantasy series will return for a fourth season, HBO confirmed.
Not that we were too concerned about HBO canceling "Game of Thrones," but the network announced Tuesday that the series will definitely be returning for a fourth season. In an press release — following yesterday's April Fool's announcement that Peter Dinklage would be replaced in season four — HBO confirmed we'll be getting another installment of the "Game" in 2014.
'Game Of Thrones' Season 3 Premiere Scores Record Ratings
Numbers don't lie: "Game of Thrones" is hotter than ever!
The March 31 season premiere averaged 4.4 million viewers, which is even more than the 4.2 million who tuned in for the show's third season finale. Additionally, it was up 13 percent from last season's premiere, which garnered 3.9 million viewers.