'Fuller House' Star Candace Cameron Bure Says Faith Played 'Huge Role' in Battle Against Bulimia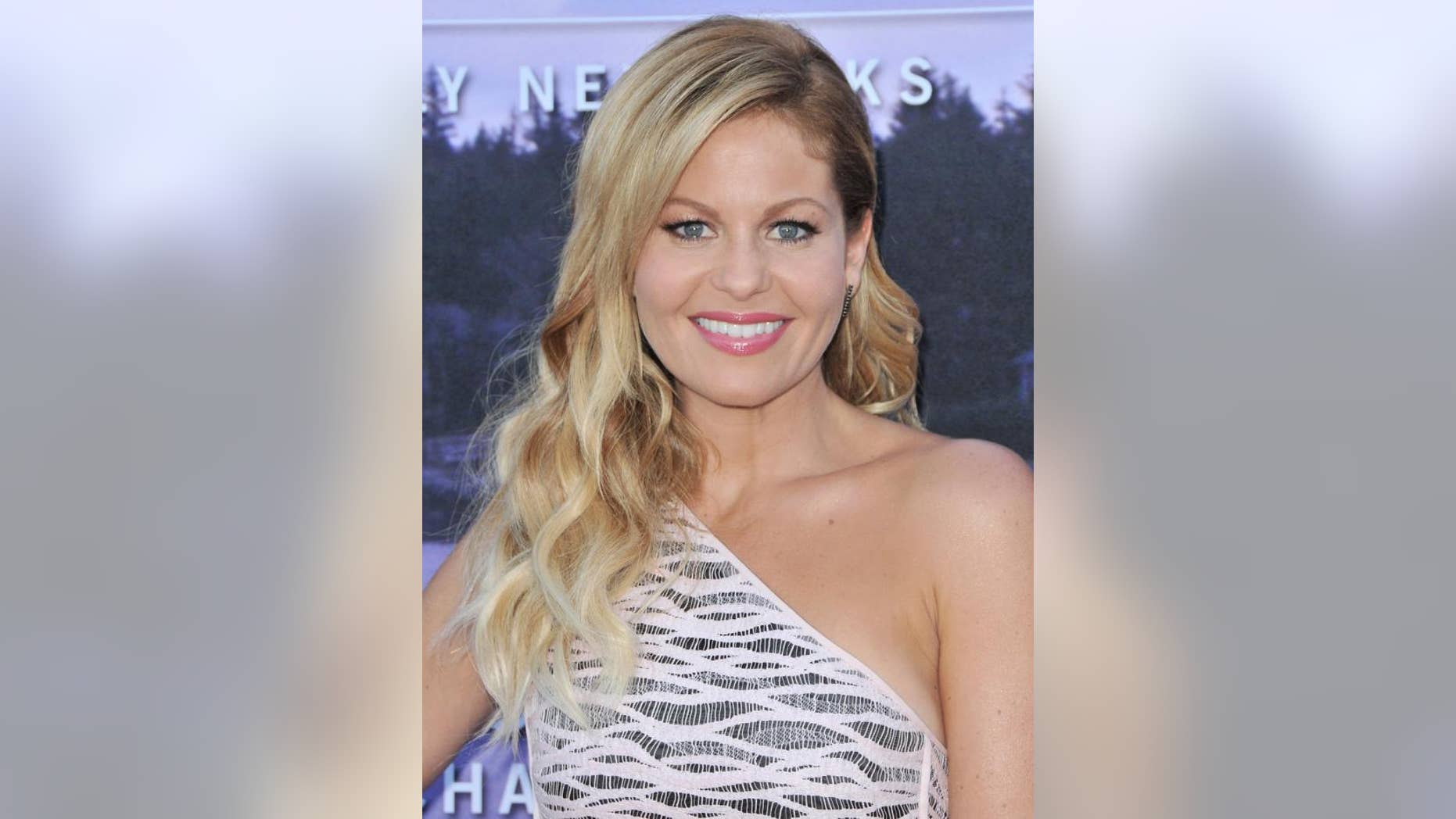 Candace Cameron Bure made viewers giggle as D.J. Tanner on the hit television sitcom "Full House," but her subsequent battle with an eating disorder was no laughing matter.
Long after the cameras stopping rolling, the now 40-year-old actress faced a much darker reality during her battle with bulimia, a serious, potentially life-threatening eating disorder that impacts millions of people in the United States alone.
Thankfully, not only did the married mother of three seek help, but she's now encouraging others to come forward and share their personal struggles so that they, too, can lead happier, healthier lives. Earlier this year, Bure teamed up with the Eating Recovery Center to host their first-ever "Eating Recovery Day," an event that aimed to raise awareness about eating disorders impacting both men and women. And not only did Bure reveal her story with others, but she also discussed how recovery truly changed her life for the better.
"To bring lasting change, I hope we can not only celebrate stories of recovery, but also shed light on the myths and begin to remove any stigma that stands in the way of those who need it from getting help," explained Bure. "I found strength and my path to recovery through my faith. But everyone's journey is unique and for those who need help, I encourage them to visit Eating Recovery Center."
Fox News Magazine spoke with Bure about her battle with bulimia and how she found help, as well as her return to Hollywood and what fans can expect from Netflix's "Fuller House," which is gearing up for its second season pretty soon.
FNM: What inspired you to get involved with "Eating Recovery Day"?
CCB: Well, this is something that I have shared, that I have struggled with in my early 20s. I've been healthy for more than 10 years now, close to 15 years, but it's something that's really personal to me. There's so many stigmas attached to eating disorders and there's a lot that people don't understand, so I am proud and happy to be a voice of hope and encouragement for others that are struggling with eating disorders, and let them know that recovery is possible.
FNM: When did your struggle with bulimia begin?
CCB: I did not grow up with any body image issues. It didn't occur because I grew up in entertainment on television. All of that was fun. My struggle really started when I decided to take a break from acting. I moved to Montreal with my husband, a professional hockey player, and it was just a new chapter in my life, a new phase. I had lost my identity in a sense, because I was living in a new city, didn't have friends or family around me, wasn't working, and my husband traveled half the year. I kind of … didn't know what to do with myself, and that's when I had turned to food for comfort and developed this very unhealthy relationship, which led to the cycle of bulimia.
FNM: When did you realize that you were facing a serious issue?
CCB: I had two real incidents. The first one was [after] about two years of being bulimic. I got caught red-handed, which is a story I shared in my book. But that's the first time I had to recognize that there was an issue and that I was not using the right tools to fill the void. While I had stopped at that time in my life, it wasn't because I stopped for myself. It was more out of not wanting to disappoint other people. And so, two years later, I realized I had a big problem when that pattern of bulimia began out of nowhere and I felt like I was on a speeding train and I couldn't get off. I wanted so desperately to stop and yet I couldn't and I didn't know how. I realized then that I needed to reach out for help.
FNM: What brought on the disorder?
CCB: My eating disorder certainly came from an emotional place. It had nothing to do with wanting to lose weight or attempting to attain a certain body shape. Mine was all from emotional issues. Some of the other stigmas that people don't realize is that eating disorders affect both women and men. Eating disorders don't discriminate against age, color, race, economic class — one person an hour dies from an eating disorder or an eating disorder-related issue. Really, it's a mental illness and it's something that one can receive help for. Recovery is possible. There's just so many misconceptions about eating disorders and people tend to only associate them with young teenage girls. That really isn't the case. It's so much more than that.
FNM: As an actress, how do you handle the pressures of being on camera and being expected to look a certain way?
CCB: Well, it's something that I've had so many years of growth in, in terms of feeling comfortable and confident in front of the camera. I just turned 40 earlier this year, so I've had practice.  Recovery has also certainly helped me feel even more confident with who I am.
FNM: How did you seek help?
CCB: I really just opened up and talked to someone, sharing that I was having a problem. That was really the first step I took to get help. And that person was my pastor who then referred me to a friend he know who had also struggled with an eating disorder. She then got me on the right path to start learning how to deal with the issue at hand. Faith, for me, has played such a huge role in my recovery.
FNM: What's the most important lesson you hope people will get from your involvement with the Eating Recovery Center?
CCB: That recovery is possible. You're not alone. There's help and hope out there. It's never too late to start. It can be scary, but your first step is to reach out to someone or contact the Eating Recovery Center.
FNM: As a busy mom of three, what's your relationship like with food these days?
CCB: I love food! I've always loved it. That was kind of the problem in the early days. But I've learned how to eat well and healthy for the most part and not get discouraged when I eat some foods that aren't quite as healthy. It's all about eating and enjoying everything in moderation. Food is a passion of mine. My husband and I, we consider ourselves to be foodies. It's a treat for us to go out and enjoy some incredible meals and we love to cook at home. But like I said, everything in moderation. Everything is permissible, everything is acceptable. I do maintain a healthy diet for the most part, but I don't beat myself up for enjoying the good stuff.
FNM: I have to ask, what's it been like to be back on the set of "Fuller House" after all of these years?
CCB: It's wonderful! It's beyond all of our expectations. We're having the time of our lives. I get to go to work with my best friends every day, which is a pretty awesome thing.
FNM: I know you can't reveal too much, but what can fans can expect from season 2?
CCB: Well … there's more stuff going on with the love triangle happening between Steve, DJ and Matt. Both men are back on for season 2, so you'll have to tune in and see where that goes! DJ is ready to make a decision. We'll have a lot more episodes that dive into the kids, focus on parenting and kid situations, just like the original show. And I think Stephanie is going to get a boyfriend this season, but you'll have to watch and find out for yourself!