FOX 411 in Cannes: Horrified Viewers Flee Antonio Banderas' New Flick Due to Extreme Sex, Violence Scenes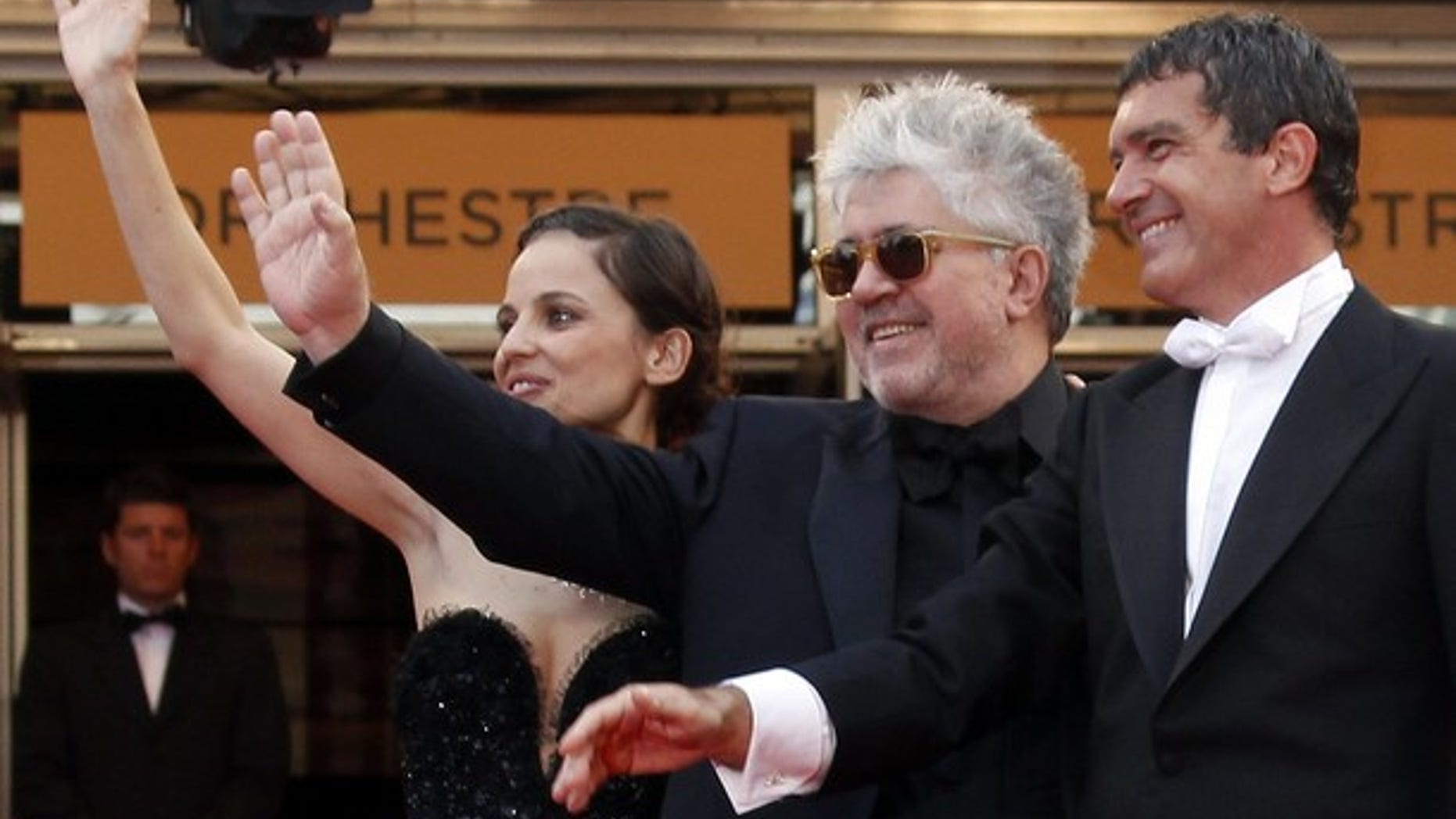 Spanish director Pedro Almodovar's latest thriller, "The Skin I Live In," had filmgoers fleeing the theater Thursday night at its gala premiere at the Cannes Film Festival, due to some aggressively violent and disturbing content.
The film, which stars Antonio Banderas and budding actress Spanish actress Elena Anaya, focuses on a mad but brilliant surgeon (Banderas) who kidnaps a man who raped his daughter.
The doctor's daughter killed herself from the grief and it drives him to take very drastic measures. This is where it gets complicated and disturbing.
Banderas then gives the rapist a sex change and transplants his deceased daughter's face onto his body.
He later has sex with the man he has brutally experimented on and turned into a woman.
The movie also contained several disturbing rape scenes and nudity.
Guests, among them a group of sweepstakes winners flown specially to Cannes by Stella Artois from the U.S. to enjoy a once in a lifetime movie premiere were horrified by the experience. That group of Americans left and did not come back to the theater following a partiularly violent rape scene in the middle of the film.
A second exodus occurred when Banderas' character had relations with his victim at the end of the film, when even some of the French, who have a reputation  for a higher tolerance for disturbing themes than Americans, had had enough.
"It was the fact that the victim was supposed to look like the doctor's daughter. I couldn't stop picturing the girl in the beginning of the movie when he was in bed with her, with him, later," said filmgoer Marie-Elise Martin who left three-quarters of the way through the picture.
The latest from the Spanish director is based on a French novel, "Tarantula," and the hometown crowd for the most part (the ones who stayed in the theater) did give Almodovar a five minute standing ovation for the adaptation.
Critics have also fallen in love with the upsetting film and are placing it in contention for the highest Cannes honor, the Palme d'or.