Former Miss America Mallory Hagan on email controversy: 'Now we have an open door'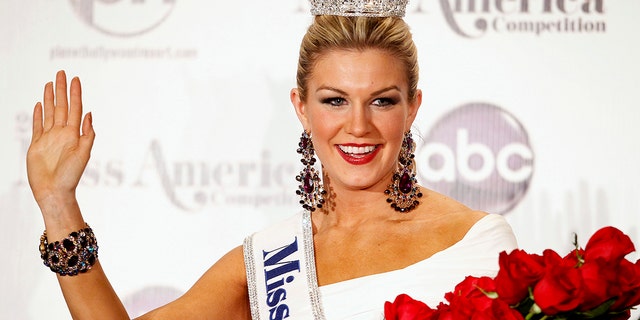 A former Miss America winner is speaking out about the current scandal happening in the pageant organization as well as what she hopes it will mean for the future of the show.
The 2013 Miss America winner, Mallory Hagan, spoke to Good Morning America on Tuesday after top pageant officials were forced to resign from their positions when several contestants and former winners demanded it. The demands came after The Huffington Post publisheda handful of private emails in which the contestants were mocked, degraded and insulted. Among them was Hagan, who former CEO Sam Haskell mocked for both her weight and purported sex life.
"I think this is an opportunity to see how women can come together, support each other, rise up, take over the things they that they want to see happen amd move forward," Hagen said. "I'm really hoping what people see is these women are empowered and work together and we lift each other up."
As for what this revelation and shakeup means for the future of the Miss America Pageant, Hagen says that the goal is reinvention rather than the dismantling of the show altogether.
"I think there's a lot of conversation that's been happening behind the scenes for many years from all of us formers about things that we would like to see change and, unfortunately, the leadership that was in place was simply not open to it," she said. "So now we have an open door."
Hagen also took a moment to thank Brent Adams, a former pageant employee who helped bring these issues to light.
"He stood up for me. He stood up for all these women," she said, adding: "I hope that this is a turning point for Miss America for that reason alone. That we're learning that we can stand up for others. He stood up for us and now we all band together to save our program."
As previously reported, Haskell, COO and President Josh Randle and board chair Lynn Weidner have stepped down from their positions after emails revealed crass language used by all them to describe contestants.