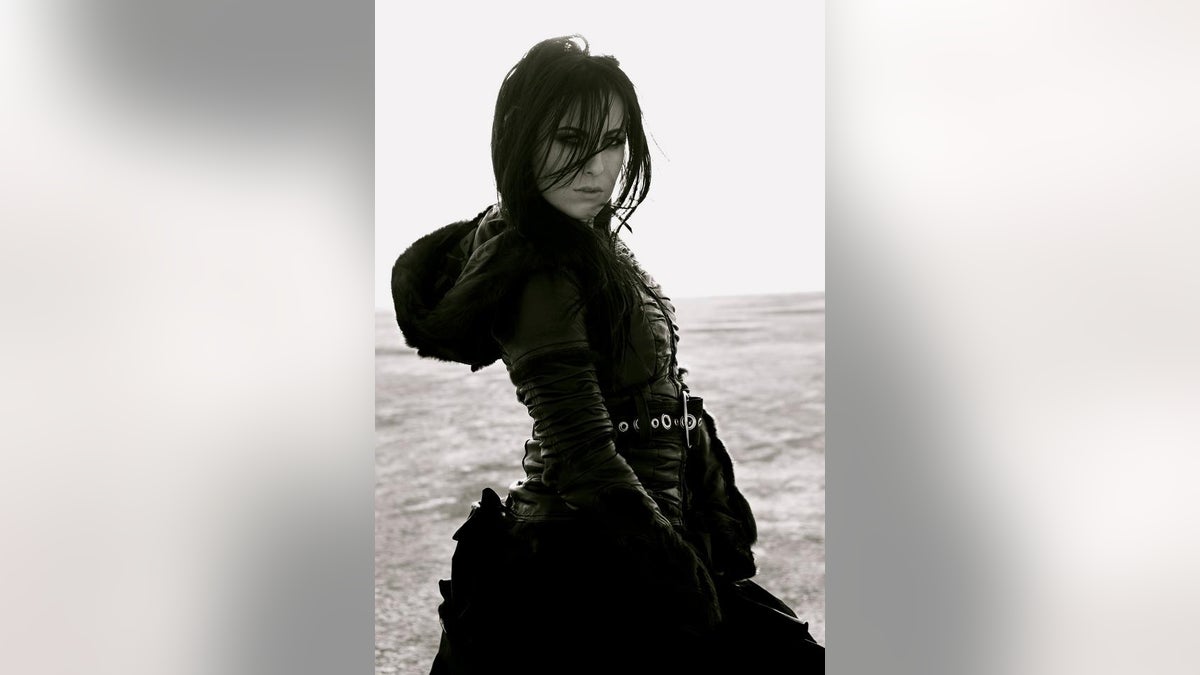 LOS ANGELES – It's been five years since "American Idol" season 7 finalist Carly Smithson brought her rock and roll edge in front of Simon Cowell and American audiences, but the now We Are the Fallen front woman is going back to where it all began.
She's hosting a three-day hardcore boot camp where future "Idol" wannabes can learn all the necessary skills and secrets to succeed on the show, something she wished she'd had before entering the cutthroat FOX singing competition.
"The main things hopefuls will take away are confidence and focus. We are also doing an improve segment which is crucial to build confidence since nerves can kill even the best of artists," Smithson told FOX411's Pop Tarts column. "The pressures of live TV can cloud your thoughts and hinder the quality of your performance. I've been victim to it many times and have even left the stage totally bummed and questioning what just happened. I want my students to leave boot camp fearless."
Over the course of three consecutive, seven-hour days in August, participants will have the chance to sharpen their singing and performance skills, and they will acquire tips on everything from preparing the best audition tape to choosing the right songs to running an effective social media campaign.
And Smithson isn't the only expert offering advice.
The Irish singer-songwriter has also enlisted a team of top-notch industry experts including former "American Idol" stylist Art Conn, vocal coach Mark Renk, and ex makeup artist from the show Roxy Saffaie, as well as an array of past Top Ten finalists such as Michael Johns, Didi Benami, Brooke White, Kimberly Caldwell, Katie Stevens and Melinda Doolittle.
Smithson's camp will delve into important components such as media training and styling and grooming – yet she stressed it won't be all about trying to be the most beautiful, something she felt tormented by during her time on the hit show.
"I never like to say the word 'beauty' because it's more about character and personal style. You don't have to look like a supermodel to start trends and inspire people… But being a contestant is like living in a goldfish bowl. Every detail about you gets discussed and you can find yourself the subject of a lot of criticism. I was very often criticized for my appearance," Smithson recalled. "People took issue with my tattoos, that I wore too many black outfits. Some thought I was ugly and fat. My teeth were also a regular feature of discussion. At the time I found it hard to take and it did sometimes affect my performance. One week I wore multiple pairs of spanks to look thinner. Simon said I looked very stiff during my song. He was right, I couldn't even breathe."
So after her "Idol" run wrapped, the young rocker made a promise to herself that she would focus only on her tunes, and never try to change herself to suit others. Yet Smithson can't help but wonder if things would have turned out differently had she stuck to her original guns during her reality show journey.
"The number one thing I didn't realize going into the show was how different the voting public can perceive your performance versus the judges. The night I was voted off, I sang the Andrew Lloyd Webber song 'Jesus Christ Superstar.' Despite being praised by all three judges for my performance, I still got voted off," she added. "I was actually set to sing 'All I ask of you' from Phantom but after my mentor session in Las Vegas, Andrew felt that an up-tempo song would be more fitting and changed my song last minute. I still can't help but wonder what would have happened had I stuck with my original song."