Former '90210' star Jason Priestley becomes a detective in 'Private Eyes'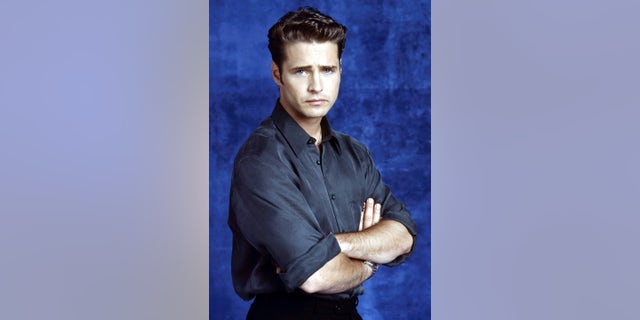 NEWYou can now listen to Fox News articles!
At age 48, Jason Priestly isn't too interested in high school drama.
The actor, best known as Brandon Walsh in "Beverly Hills, 90210," is now starring in a series titled "Private Eyes." The one-time teenage heartthrob plays Porsche-driving, ex-pro hockey player Matt Shade, who irrevocably changes his life when he decides to team up with the serious and driven P.I. Angie Everett (Cindy Sampson) to form an unlikely and commanding investigative team.
Fox News spoke with Priestley and Sampson about their roles in "Private Eyes," whether Priestley stays in touch with any of his former "90210" cast mates and why he's hoping families will tune in.
Fox News: What drew the both of you to your roles in "Private Eyes?"
Jason Priestley: Well for me, I've been involved in this project since it was a series of mystery books that we optioned. This was a series of books called the "Brad Shade Mysteries." We optioned them for the purpose of trying to develop this series of books into a television series. We did that, so I've been involved in this project for about four years now.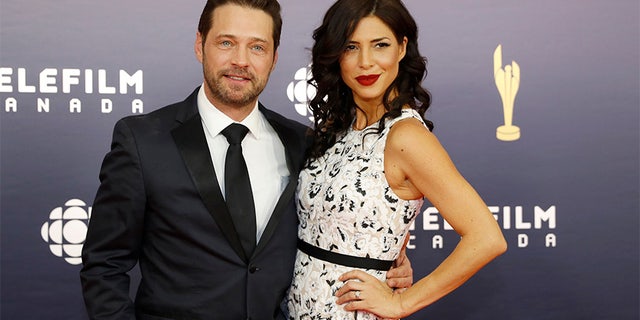 Cindy Sampson: Yeah, I just wanted to work with Jason Priestley. Totally joking.
Priestley: I owe you some money now, don't I?
Sampson: What drew me to my character? Angie Everett is so much fun, I loved the premise of the show itself… I wanted to do it mainly because she was a strong female character, she was tough and smart, and a boss. I felt that was really empowering and exciting for me.
Fox News: Jason, how does it feel to work behind the camera for a project like this one?
Priestley: Wearing multiple hats on this project is not unlike the experience I've had doing that on many projects that I've done in the past. I've been working as a producer and a director on shows that I've acted in for many, many years now. Doing it on this show is no different.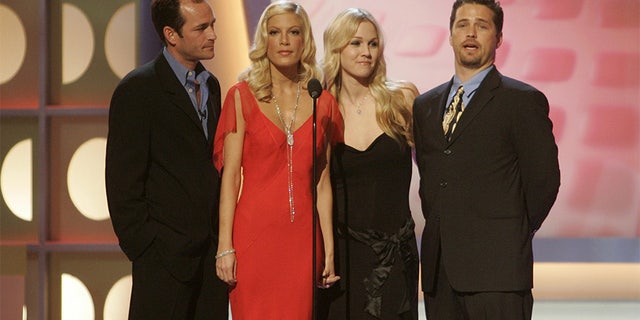 It's extra work and extra added responsibility certainly for me, but... it's been a labor of love for me. So it's really, it's a little bit added work, but it's something that I really enjoy.
Fox News: Jason, many fans of course still remember you from "90210." Does it ever get tiring for you to still be recognized as Brandon?
Priestley: No, it's fine. You know that show was a very iconic show, and it was a very important show for a lot of people in a very important time in their lives. I think that show will always be a big part of people's lives and so to carry that mantle with me is a lot of fun. I think it always will be.
Sampson: I asked him that, because when we were shooting ... people were screaming… "Brandon Walsh!" out the window as they drove by. I was like, "Do you ever get tired?" Jason was like "It's all I've ever known." Right? No, because the show was so big, it's just always been with you. It's just always the way it will be.
Fox News: Do you stay in touch with any of your former cast mates?
Priestley: Yup, certainly I do. Some of them, most of them. Almost all of them. Those of us that are still alive anyway.
Fox News: Cindy, what surprised you the most about Jason while working with him?
Sampson:… I think just how much fun he is. He has the greatest sense of humor and as he is also executive producer and directing things. It's really nice because I feel like he sets the atmosphere on our show on a daily basis. It's wonderful to go to work and be happy.
Fox News: It's been said "Private Eyes" is a show families can watch.
Priestley: I have a 10-year-old daughter and an 8-year-old son. My daughter loves to watch "Private Eyes" with me. She is infatuated with the show, partially because her daddy's on it, but also just because she loves the show. So yeah, it's definitely a co-viewing opportunity.
Sampson: -- Which I think is nice in today's society, things can be dark… It's nice to have a lighthearted show you can sit down with your family and watch. I like knowing that my parents are proud and can watch me on a TV show. My mom's really happy I'm not killing people, dying or turning into a demon, and I'm sure everyone's pleased that I don't take my clothes off.
Fox News: Cindy, your character was not originally part of the books. How important was it to include a strong female lead?
Sampson: You know that is true, it was not part of the book. Angie Everett is a complete fabrication, written after the fact by Shelley Eriksen. I think that they did that mostly because, you know, it was better to have a partner in crime than Matt Shade to be solo. It changes the dynamic for him… So I'm really calling the shots… They have a fire and ice relationship.

Priestley: We also wanted to add an extra strong female to challenge Matt. He has a very strong-willed teenage daughter that he's parenting on his own, he has a very strong-willed ex-wife, and now with the addition of the Angie Everett character that we added, he has a very strong-willed, very charming, very beautiful boss/partner that he has to deal with. So having Matt Shade sort of caught within this triangle of very strong-willed women was a lot of fun for us to get to play with.
"Private Eyes" airs Sundays at 9 p.m. on ION.